Our latest update ~ AUGUST 2017
On a recent visit to Storyhouse with my colleague David Ellis it was intriguing to see what had been achieved to the building since the day that I officially locked it up on the ending of the Odeon tenure.
We were shown around the complete complex by Nancy Davies. Commencing our tour in the entrance foyer, it was good to see that this area, together with the two staircases was now free from clutter, and returned to a similar look that the original Odeon photographs depicted at it's 1936 opening. It appeared smaller than when it was the cinema foyer, but this is purely a change of decor as the dimensions are unaltered. We toured the former shops area on the ground floor, which had been knocked through, giving plenty of space for children and parents to play and read in the various alcoves, with the formation of a story room that was well equipped for presentations. Returning to the entrance foyer, we climbed the staircase up to what had been the circle foyer. This area has retained the original ceiling coving. The walls have all been re-plastered with coatings that are within today's specifications. The Swedish pink reed glazing of the massive window has now been replaced with clear glass which opens up a magnificent view of the Town Hall Square. This area is devoted to shelves of Library books. Progressing through a new opening into what was the old shops upper store room areas. Here we found several niches with well stocked book shelves, comfortable chairs, where you can find some quiet browsing space.
Leaving this area and crossing the upper lounge area you approach what was the cinema auditorium. The complete inner crush hall and the original circle balcony has been replaced with a level floor.
This level has the "Light Box" boutique cinema that contains 100 seats. The seats wrap around a small curtained stage which has a moderately sized screen. Digital projection provides the picture and sound, with the expected alternative content abilities for screening live performances that are transmitted in. Films can also be projected into the front part of the building where a screen can be dropped in at a touch of a button into the original proscenium area, so that movies can be seen again in the main part of the old Odeon building. The seating in this cinema is tiered, so that everyone has a clear view.
Leaving the boutique cinema you enter an area where, again there is plenty of reading material on hand, with an abundance of tables and chairs. Daylight streams in from tall newly formed windows. Randomly placed boxes of toys, and dressing up clothes are there for children's flights of fancy.
Staircases wind down to the ground level, which has been raised towards the front to make a level surface. The area is the full width of what was the stalls, so although not very wide, there is considerable length to this area. Recreation and relaxation is intermingled on this level, with lots of activity around the refreshment counters. A new large aperture has been formed for windows and doors onto Hunter Street.
Approaching the new theatre, you walk along an elevated ramp gangway arrangement that takes you through the proscenium of the old Odeon. Here, there is a high glazed area that connects the old with the new. At this point of our tour I felt was the most nostalgic area when you are able to reflect on the countless hours that local people have spent watching their favourite film within this old proscenium opening, now forming the entrance to the exciting new theatre.
Entering into the auditorium of the theatre you are struck by the closeness of the seats to the acting area, certainly a plus for those who like to be immersed in the story. On our visit the hall was set for a smaller capacity audience with a "thrust stage" in place. The auditorium may be altered in shape and size depending on the type of presentations. It has a full working stage, with flying facilities. Overhead lighting gantries help to keep obtrusive equipment to a minimum. The AV control booth is situated at the rear, facing the stage, again to avoid any distraction. The auditorium is painted in deep colours, thus drawing attention to the stage area, where perfect sight lines have been achieved.
Leaving the theatre, we were taken into areas such as the impressive bar lounge which offers superb panoramic views across to the Town Hall and towards the Welsh hills. On this level there are generously sized rehearsal/conference rooms, and studio facilities.
It was certainly nice to see some of the Odeon features kept intact as a reminder of what the purpose of the building once was. Since the doors opened in May I have had the opportunity to talk to many who have visited the building as paying customers. Their verdict is definitely thumbs up, with a wish to re-visit.  The clever development of this iconic Chester landmark is good to see. Although some of the art deco features of the 1930s can still be seen, it is evident that this building is for the present and future. Designed specifically for discerning people of all ages , enabling them to pursue varying leisure interests, enjoying prolonged visits simply by moving from one department to another, or should I say from one page to another of the STORYHOUSE.
With my special thanks to Nancy Davies for her time and patience.
Peter Davies © chestercinemas.co.uk
__________________________________________________________________________________________________________________________________________________________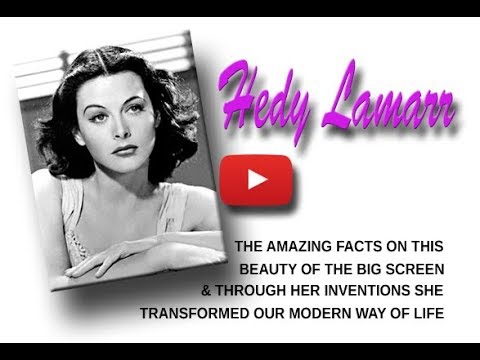 Click to reveal the HEDY LAMARR inventions
__________________________________________________________________________________________________________________________________________________________
Forces' sweetheart Vera Lynn, now one hundred years old was born Vera Margaret Welch on 20th March 1917. She changed it to Lynn, which was her grandmother's maiden name. She had a warm welcome in Chester when she arrived in the city to be at the world premiere of her film Rhythm Serenade, screened at the Gaumont Cinema on 30 August 1943. She arrived by train and was greeted by the sheriff of Chester Bert Reynolds. There was a large crowd to see her, many with autograph book and pencil in hand. From the station she was whisked away to Chester Town Hall where another excited crowd was waiting to see her close up. From there she went to entertain troops at a nearby military hospital. Her film was the first premiere held in Chester and it was the first time Vera had made a public appearance in a cinema, and did it on the condition that she should see the film herself, as neither she or her pianist had seen it.
On her arrival at the Gaumont another crowd was waiting to see her. She wore a long dress of white georgette, with long bishop sleeves, her high neck line relieved with a touch of diamante. Every seat was taken in the 2000 seat cinema, and Mr Ronald Padgett, the manager announced that she would be appearing on the stage. The applause at that point was deafening. She was introduced by the sheriff, who apparently had been wondering why Gaumont British and Columbia pictures had chosen Chester for the event. The only conclusion he could come to was that Chester was famous as an ancient and loyal city, depicting a true English spirit. The sheriff said, "Before coming on to the stage I asked her whether she would sing to Chester people, and she agreed to do so. I welcome her to Chester on behalf of you all." This was followed by loud applause.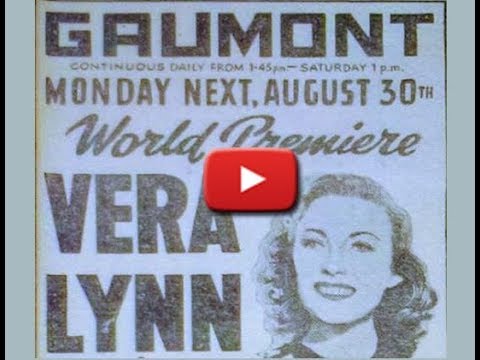 After her terrific reception, she said: "Thank you very much everyone. I cannot tell you how happy I am to be here, because this is my first appearance with a picture of mine in England in any cinema, and I am happy to make my appearance in such a lovely old town." To everyone's great delight she then burst into song with Sincerely Yours from her first film We'll Meet Again, which was screened at the Regal. She then sang I had the Craziest Dream and Yours, as an encore. Before leaving the stage, after being called back twice, she led the audience in a medley of popular tunes, to which the full house responded heartily. She was accompanied by a Mr Len Edwards on the piano. A Mr Bill Luckwell, publicity manager for Gaumont British said that the selection of the Gaumont Chester, for the presentation of the world premiere was a tribute to the efforts of Mr Padgett, who had worked ceaselessly since taking over management of the cinema. Vera was a guest at the Grosvenor hotel.
David A Ellis © chestercinemas.co.uk
_________________________________________________________________________________________________________________________________________________________
Working in cinemas in North Wales, Roger developed a serious interest in the buildings and the presentation of film. His contribution to the archive of Chester's cinema history is astounding. Photographs, articles, programmes, posters, film, seats, furnishings, plaster work are but many of the preserved items in the extensive collection that he has built up over the years. Many articles of historical value would have been lost forever if not for his tenacity in acquiring them so that others interested in cinemas and theatres could view and enjoy them. The sheer hard work at negotiating with the owners of the defunct businesses to persuade them that such articles should be saved from the skips for posterity. Donning overhauls and safety equipment, wading in to sites with a band of helpers before demolition begins to remove these important pieces of local memorabilia.
The entire proscenium facing, seats, curtains and follow spotlights from the Royalty were saved thanks to Roger Shone (pictured above). Plaster work, light fittings, display frames, ticket machines, etc were acquired from the ABC. The footlights, light fitting etc saved when the Odeon closed, and so on.
Peter Davies (c) chestercinemas.co.uk
__________________________________________________________________________________________________________________________________________________________
A touch of Hollywood came to the Forum Studio Theatre  on 26th-29th July, when actors Sally Dillon and Gwen Cowan took to the stage, in Tip Top's Bette and Joan. They played screen legends Bette Davis and Joan Crawford when they were making 'Whatever Happened to Baby Jane' (1962). The play is written by Anton Burge and was directed by Philip Edwards.
Just before rehearsals on the Monday, before the actors took to play these demanding roles on the Wednesday, I managed to have a few words with them. Neither are great Bette Davis and Joan Crawford fans. Sally said: "I wouldn't say particularly, no. I probably know Bette Davis films more than Joan Crawford films. I know 'Baby Jane' and 'All About Eve' but I am not particularly a fan of theirs." Peter Davies asked how they put the bitchiness into it. Sally said; " There is quite a lot of bitchy swearing in it." She added that we don't see them performing Baby Jane, what you see is them in the dressing room, getting ready for Baby Jane. "I have to put the make-up and the dress on for Baby Jane but you don't see me do Baby Jane," she said. Asked if they would liked to have done professional acting both said a resounding no, adding that they would never have been able to have done all they have done as professionals. Sally and Gwen say it has not been easy getting to grips with their lines and they were both nervous about the opening night. They said they have just got to go for it.
Go for it they did, with powerful performances, delivering vast amounts of dialogue like a walk in the park. Both characters speak to the audience as well as to each other in their dressing rooms. Two great actresses, but two different personalities. In the play Bette comes over louder than Joan, swears, drinks, smokes and tries to have the upper hand. Joan doesn't indulge in any of those. She is softly spoken, but raises her voice and asserts herself when Bette goes too far with her put-downs. Joan tries to be friendly with Bette, but she doesn't reciprocate.
To add to the movie theme there is, at times, flickering light and the noise of a projector, while Joan speaks. As there are only two characters in the play there is a lot of pressure on them to deliver. This is an amateur production with a highly professional performances. The two actresses are brilliant. Thanks must also go to Phil Edwards, the director. He has done an excellent job of extracting great performances from these two talented people. Another Tip Top winner.
David chats to Sally & Gwen about acting and their roles in Bette & Joan
How long have you both been acting – first Sally, what do you do?
I retired two years ago, after working for the government. Since retiring I have been doing voluntary work with Storyhouse, the Alzheimer's Society and age UK.
What do you do Gwen?
I originate from Manchester and I am a teacher at the Hammond School here in Chester. I teach modern history and I am going to give up fairly soon.
What got you both interested in performing on the stage, first you Sally please?
I first did youth theatre in 1978. It just developed from there and I stayed with amateur theatre throughout my adult life. I am a member of Tip Top, a member of Chester Theatre Club and Grove Park in Wrexham.
What got you interested Gwen?
I am a singer, a musical theatre performer. I have had principle parts in most of the old musicals. As you get older there is less principle parts for singers, so recently I have done more straight plays.
Is this the first time you have worked together?
No, we worked together on a play called 'Stepping Out' around ten years ago. It was about a group of women who come together to tap dance.
What else have you both been in, first you Sally?
I was with Tip Top when it first started. When it branched away a lot of us came with Tip Top from Grove Park. I have done a lot of things here and a couple at Theatre Clwyd when they have done their big shows there. Also, I have done productions at Grove Park. In the last two or three years I performed for Chester Theatre Club in Gloucester Street.
What else have you been in Gwen?
Well, in recent years, as I am the only history teacher at the Hammond school it makes my evenings very crowded, so I haven't done that much in recent years. I have done about four or five with Tip Top.
What are you both doing next, first Sally?
Not a lot really, but there is a production coming up in October called 'The Killing of Sister George'. I will audition for that, I think it is a fantastic film and play.
What have you got planned Gwen?
I have nothing planned at the moment.
I managed to have a few words with the director Philip Edwards.
What got you into directing?
You get ideas going round in your head. You see productions and think I could do that. I saw this play a couple of years ago and thought what marvellous play, putting two sirens of the silver screen together. The thought of putting this on stage excited me.
Was it difficult to direct and did you get everything you wanted out of the performances?
Yes, because I have got two very experienced actors.
Did you find it easier because there are only two people?
No, it becomes more intense because there are just two people – and of course they are two people that are very well known. Everybody knew them, especially from the 1940s and '50s. So it is difficult to bring them to the stage because you can't do an exact interpretation, you can't do an impersonation of them that would be tedious. What Sally and Gwen do is bring the essence of those two people to the stage. So much of the play refers to the film Baby Jane. There are several scenes in the play, which you can relate to the film. There is a scene where Bette Davis brings a dead parrot to Joan Crawford, and she pushes it away.
How long have you been rehearsing?
We had a six weeks rehearsal period, rehearsing three days a week. Any director will tell you we could have done with longer.
What have you got lined up next?
I have nothing lined up at the moment. I've been performing in pantomime for forty years, which is amazing because I am only twenty-five LOL.
What do you prefer directing or performing?
It depends where I am. When I'm directing I prefer to perform and when I'm performing I want to direct. I enjoy them both. It is stressful but rewarding.
David A Ellis © chestercinemas.co.uk                                         
____________________________________________________________________________________________________________________________________________________________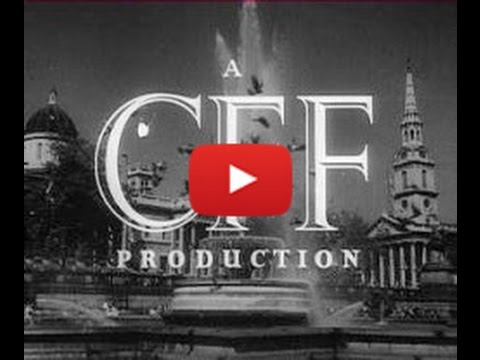 Click to watch the Super Saturday Show
____________________________________________________________________________________________________________________________________________________________
Camera operator Martin Hume was born in Cowley, Middlesex in May 1949. He is the son of the late Alan Hume (1924-2010), a notable cinematographer responsible for a great number of Carry On films. Hume senior was DP on 102 features, including, A View to a Kill, For Your Eyes Only and Star Wars Ep 6- Return of the Jedi Star.
Hume junior's interest in the business was sparked when he paid a visit with his father to Beaconsfield Studios, where he met Roger Moore on the set of Ivanhoe. He left school in 1966, and being sporty he wanted to become a professional footballer, but went to work in the Rank film laboratories at Denham. Hume remained at Denham for around seven years, really enjoying the work.
"When at the lab I was asked by my father if I wanted to go into the camera department, and I said I do. I took over a week off from the lab and went to Brighton, doing some training with Jimmy Devis on The Black Windmill (1974), starring Michael Caine. After that, my notice was handed in, because I realised I loved working with cameras. Then it was clapper loading for around eight years, moving on to focus pulling for seven years."
As well as focus he did some B camera operating on Aliens (1986) with the late Adrian Biddle. His last job on focus was The Princess Bride (1987), also with Biddle. His first film as main operator was Poor Little Rich Girl (1987) with his father, and John Lindley as DPs. Hume worked several times with his father and focus puller brother, Simon. Movies include Shirley Valentine (1989) and Carry on Columbus (1992), the last in the series. He said it was hilarious. Director Gerald Thomas was marvellous and the working hours were good, 8.30 – 5.30, with an hour for lunch. Usually a Carry On would be finished in six weeks.
I asked what the great Stanley Kubrick was like to work with. He said, "Kubrick was very demanding but to me he was very pleasant. On Eyes Wide Shut (1999) we had various working hours. We worked from 10am to 10pm, then 12-12, 2-2 and finally 4-4. To me it was difficult because we had twenty takes on almost every shot. He didn't want to see the camera move very much. Everything had to be very precise. It wasn't done at a fast pace. Kubrick was very methodical. It was a difficult shoot and took fourteen months, but I am glad I got through it as it's a feather in anybody's cap to work with him"
One of Hume's biggest challenges was on the film Eve of Destruction (1991). This was because nearly all the film was shot hand held
If he could list only five films on his CV, they would be Eyes Wide Shut, because it was a challenging film and he worked with the great Stanley Kubrick. Kingdom of Heaven (2005) directed by Ridley Scott, because he regards Scott as one of the most amazing, visual and camera orientated directors he has worked with. Next is Without a Clue (1988) working with his father and brother.
This is followed by Band of Brothers a TV series in which Hume worked on five episodes in 2001. Finally, Shirley Valentine (1989) where Hume said he couldn't stop laughing and the star Pauline Collins could see him shaking. She signed a photograph, which said, "I've never known an operator double up as a jelly."
Hume feels that a lot of the humour and banter that took place is now missing from the film set. Looking back he says, "At one time it was very organised with not that many people. Today it's like a cavalry going into a charge for twelve hours a day six days a week. There are so many more people. In my day no one was allowed to walk in front of the camera – now when you start off in the morning there are over fifty people standing in the way while we are trying to do a line-up. They are all doing their bit but I preferred the old way."
Asked about favourite places he has worked he said he enjoyed working in many countries around the world. He says he enjoyed Brazil on Moonraker (1979). Other places include India and Jamaica, filming with the late Alex Thomson on Eureka (1983).
A number of the Hume family have entered the film business. Hume's father's brother Kenneth was a director and married Welsh singer Shirley Bassey. Martin's elder brother was an editor, who unfortunately died in a car crash aged twenty-one. His brother Simon is a focus puller. Simon's son Lewis is also in the business. Martin's sister works as a graphic designer.
Hume is one of the founders of the ACO believing that camera operators should get more recognition in the industry.
Did he not consider becoming a DP himself? I am happy to remain a camera operator, as I like being up front with the camera telling the story."
Asked how his father entered the business he said, "My father was in the Fleet Air Arm in the photographic unit. After the war he got a job at Olympic laboratories. He asked someone who was delivering the rushes from a film if he could have a look around Denham Studios. He became a clapper loader and eventually a DP."
What does he think of digital cinematography? "To an operator it is no different. I would be sad to see film disappear; it is nice to have a choice. A lot of the cameras are lighter due to having no film but some of the lenses are heavy and when placed on a small digital camera can cause imbalance."
Hume won the BSC operators' award jointly with the late Martin Kenzie for Band of Brothers.
Other films he has operated on include The Jackal (1997) The World Is Not Enough (1999) and The Bourne Ultimatum (2007).
What are his interests away from film? "I have always been interested in sports of all kinds. At one time I would have played some of them but now just watch.
David A Ellis © chestercinemas.co.uk
In September's update ~
Enjoying the huge SILVER SCREEN 
A look at Chester's THE FORUM STUDIO THEATRE
Roger Shone remembers Odeon Manager of the 1950s… John Ellis