Our latest update ~ FEBRUARY 2018
February will be a unique opportunity for members of chestercinemas.co.uk Facebook group, and all those interested in all things good about going to the cinema, with a chance to meet up for a fun filled evening when we will be screening our own "Cinemas That Chester Once Had….Then Lost!" , together with the brilliant classic movie "Some Like It Hot".  On display will be rare cinema posters, photographs of the cinemas, and pictures of many of the staff who worked in them.
It will be the first event that we will be working closely with the Roy Castle Lung Cancer Foundation. Our aim, with your support, is to make a generous donation from each ticket purchased to this worthy cause on the night.
Many people have suggested that we bring back usherettes,  ice cream trays, curtains and lighting….and we will be doing just that! In fact all refreshments- tea, coffee and ice cream during the interval are all complimentary, being included in the ticket price of just £5. On-line booking is available,  just click on the tab at the top of this page, or tickets available on the doors at the venue… UPTON VILLAGE HALL, CHESTER on the evening of Sunday 25th February. Doors open at 6.15pm, which will give everyone chance to view the exhibition of classic posters and pictures before the movie performance starts at 7.15pm
__________________________________________________________________________________________________________________________________________________________
Often when I visited the cinema, like many other children my attention would be drawn to the piercing light  beam projecting high above. It was more evident then as smoking was allowed in cinemas,  so the smoke laced air helped provided spectacular dancing patterns as the picture moved. Much to my parents annoyance, I would spend a lot of my time, head turned around watching this display, rather than watching the film that they had just forked out the equivalent of 7 pence for my seat. My interest of course was what went on over the other-side of the beam, and how these talented people worked in this little known area operating the equipment.
Vin Dunning was one such person, in fact he was more than likely to be one of the projectionists  showing the film on my many cinema visits. Vin had previously worked at the Gaumont before moving across to the Music Hall as second projectionist. There he had to adjust to the confines of a very small projection room, because of this he had contemplated returning to the Gaumont, but remained at the Music Hall.  He was gifted with skills of the cinematography business,  together with the necessary expertise in the operation and maintenance of precision machinery. He was well versed in all aspects of photography, thus becoming manager at Will R Rose Cameras & photo-finishers  in Bridge Street after leaving the cinema business.
With all his knowledge of traditional cinema projection, he embraced the new digital cinema technology with an ease of understanding that is exceptional for his generation. He remained interested, and positive with his progressive thinking towards today's cinema business, and could converse at all levels of technical understanding.  Vin was an amiable, mild mannered  man. A well respected  friend and colleague to many Chester cinema employees, always keeping in touch with his former associates.
Sadly Vin Dunning is no longer with us, but it was more that a pleasure to have had the good fortune of knowing him.

Peter Davies

chestercinemas.co.uk
____________________________________________________________________________________________________________________________________________________________
Cinematographer John De Borman was born in Paris in 1954. He first studied sculpture and later joined the film industry.
John, what got you interested in a career in the film business?
I did photography a lot, which included home movies when I was young. I went to art school and studied sculpture. I enjoyed drawing as well as photography but I was better at photography and that is how I got started.
How did you manage to get into the business?
I was thirty when my break came. A friend by the name of Nigel Cole, who is a director, would go with me up and down Wardour Street, London, trying to work out ways of making films. Now it is a lot easier, but back then it was a big number. There was a massive financial outlay. We managed to get an MTV series. We shot rock videos, did interviews and different projects every month. This is what got me in. I had a friend who ran a company called Limelight. I started shooting rock videos for them. I worked with Prince and Madonna, and the jobs got bigger. That is how I started but my main interest was feature films.
How did you get into features?
A friend of mine wrote a little horror movie and he had a budget of twenty thousand pounds. He got a few friends together and the film won the gold at a horror movie festival. We went on to make more films together. Though they weren't great, they gave me a chance to experiment. My first real break came in 1996 when I shot Small Faces for director Gillies MacKinnion. All of this was shoot on super 16mm
Do you operate as well as light?
Nearly everything I have done I have operated on.
Would you tell me about the Full Monty?
It was a very tough shoot. It was a six-day week and fourteen to sixteen hour days. It was a low budget film and we had no idea how successful it would be. I did some operating on it but it became very busy, so David Worley came to help with operating.
Did you have any difficult shoots that stand out?
They all have their own difficulties. The most difficult are the ones where you don't get on with the director and the ones that scream and shout. That becomes very tireing. On one film we had a director who was shouting at everyone.
Do you start working early on the set?
Sometimes we start at four in the morning. The good thing is after working hard for several months; you can take a month off. We can have more time off than most people.
Finally, What do you think of shooting today compared to years ago?
It is not like the old cinematographers who had to emulate what the contrast between the light and dark would be with only 50ASA to work with. The old guys had to put so much light in there to make it look as natural as possible. Now you can do it to the eye. Whatever you see basically the film records. Also cameras are lighter and smaller. Everything has been brought up to an incredible standard, so this is part of the reason films can be shot in less time.
David A Ellis
chestercinemas.co.uk
________________________________________________________________________________________________________________________________________________________
Ernest Hall was the longest serving chief projectionist of all at Chester cinemas. He was the original chief when the Odeon opened on Saturday 3rd October 1936. He is pictured with his wife, who worked with him in the projection room.  Poor health forced an early retirement in 1968.  He remained in contact with the cinema for several years after leaving. Four chief projectionists followed Ernest. They were Gordon Potter, Peter Davies, Mark Jenkins, and Fred Sheldon.
Hugh Jones, who opened the ABC Regal as chief projectionist on Saturday 30th October 1937, retired in 1968. Making him a close runner up in this long service achievement. Two chief projectionists followed him. They were Charles Jones, Joe Strain.
chestercinemas.co.uk
________________________________________________________________________________________________________________________________________________________
Another famous actor who has been seen in numerous TV plays is Chester born Ronald Pickup.  On the big screen he has appeared in films such as "The 39 Steps", with Sean Connery in "Never Say Never Again", "The Mission", "The Best Exotic Marigold Hotel", and his recent brilliant portrayal as Neville Chamberlain in "Darkest Hour".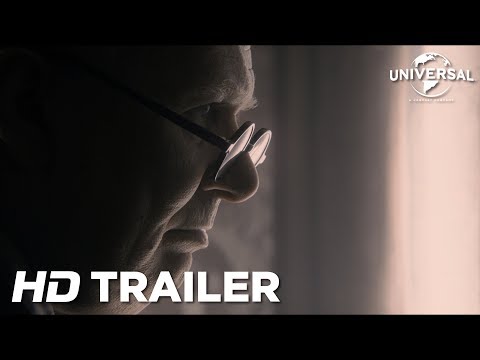 Click on the picture to watch the trailer
___________________________________________________________________________________________________________________________________________________________