Our latest update ~ JUNE 2017
Pictures and information regarding the magnificent Gaumont cinema in Brook Street, Chester are as rare as hens teeth.  That is why we were so pleased to hear from Barbara and John Paskin. Both worked at the Gaumont in the fifties, John as a projectionist, and Barbara as an usherette. Below is their account of some of the behind the scenes staff, and indeed the working detail which includes stage shows.
Barbara writes~
John worked at the Gaumont in the 1950's. Bert Egginnton was the chief projectionist and stage manager, Fred Dickenson. Fred Morgan, John Paskin,  Bill Roxburgh, Vincent Stonely, were all projectionists. John also worked at the Odeon and the Music Hall as a relief projectionist. On Monday mornings the feature films arrived from Greek Street in London, most were one and a half or two hours long.10 to 12 spools had to be carried up to the projection box to be joint checked and wound on to their our own reels. The cinemas would also share the same Newsreel film, which had to be fast wound and delivered on foot to each cinema. One copy between the Odeon and Music Hall, one between Gaumont and Majestic.
The Gaumont was fully equipped for stage shows, with flies, etc. One show was ' Rose Marie on Ice'. My sister Marion who also worked there, went out with one of the Mounties from the show. The projectionists were consigned to the electrics and spot lights from the projection box, and the side lighting from the wings, using coloured gelatines. Rock concerts were very popular. Gene Vincent, Billy Fury, Cliff Richard, and Eddie Cochran, all appeared at the Gaumont.   Gene Vincent came jumping on to the stage, not knowing the sound was not coming through, when he realised, he stormed off furious, then came back to loud applause.
Carl Rosa Opera Company appeared for a week and were very popular, La Boheme being one of the   favourites.     A British Legion  'Festival of Remembrance' was held with Chester Male Voice choir, with Fred Warren musical director. We also had a big Conference, where all we had to do was stand by the doors looking smart, we were all given a pound each, a fortune in those days.
My first film as an usherette was ' Three Ring Circus' with Dean Martin and Jerry Lewis. Some of the stars popular at the time were Dale Roberson, Richard Widmark, Anthony Perkins, Debbie Reynolds, Doris Day, Sophia Loren, Ava Gardner, Rock Hudson,  Dirk Bogarde.
The General Manager  at that time was Mr Kenneth Edmondson, Mr R.Jones- assistant manager, Miss Mabel Douglas- secretary, Miss E Edge-staff supervisor,  Miss Baskerville cashier, Miss Marian Aldridge in charge of refreshments, cigarettes, drinks etc. Usherettes were, Gladys Dickenson(Fred's wife) Marion Davies, Barbara Davies, Nancy Moran, Helen Hughes, Dorothy Whitlow, Eileen Picken, Mrs. N Edwards, Mrs Davis, Jessie Franchetti, Mrs. Wooley.   Ernie Osgood, Alex Reece and Walter,  and Mr Jefferies were the  commissionaires.  Miss Edge used to organise a small scale inspection of 'her girls' before the screenings, to see if we had the proper uniform,  a blue wrap over dress with a white bib front tucked in,
Showing the film 'Rock Around The Clock' was proving to be a challenge in some cinemas with dancing in the aisles  causing mayhem. When it was shown in Chester we were waiting for some  trouble with the local 'Teddy Boys'. On  the first night Mr Edmondson called us all into the office, "If anyone starts dancing in the aisles show them to the exit immediately". Luckily all we got was about 15 choc ices stolen from the trays of the sellers, and the Teds dashing off with them.  We were relieved when the film was over though.
We had some good Christmas parties, sometimes in the lovely Restaurant and a huge Christmas tree in the foyer. The Gaumont was a good place to work, Mr  Edmondson was a very fair and good boss to work for. The place itself was a pleasure to be in, I was sorry to see it go, although I had left years before it did.
Barbara & John Paskin
©chestercinemas.co.uk
_________________________________________________________________________________________________________________________________________________________
Roger Moore- The Chester connection
I remember visiting Pinewood Studios many years ago, with a party organized by Alan Rosser, the general manager of Chester Odeon. We toured working sound stages of Santa Claus The Movie, and the latest James Bond film, A View To A Kill. We met Christopher Walkden, and then Roger Moore who was filming the famous sequence on the Golden Gate Bridge. When introduced to the current Miss Chester, Carolyn Martin (from Prenton), Roger quickly noticed she was not from Chester by her accent. He explained that during his national service in 1946, he was stationed for a spell at Eaton Hall, and knew and loved Chester well, and was familiar with the local accent. Later we joined him and his Italian actress wife, Luisa Mattioli, for lunch in the commissary, when he reiterated in his warm and charming manner, his deep affection for the city with stories of his time spent at Chester.
His first Bond film, Live and Let Die was a massive success. A difficult role to follow after Sean Connery, but many preferred Moore's approach to the tongue in cheek portrayal of 007. Interestingly, the first time Daniel Craig watched a 007 film was Live and Let Die at the Odeon Chester.
Peter Davies © chestercinemas co.uk
_____________________________________________________________________________________________________________________________________________________
Walter Lassally was born on December 18, 1926 in Berlin. He decided at the age of fifteen to become a feature film cameraman. He was head of the camera department at the National Film and Television School from 1988 – 1992. Lassally published his autobiography in 1987 called Itinerent Cameraman. He received an Oscar for Zorba the Greek. He now lives in Crete.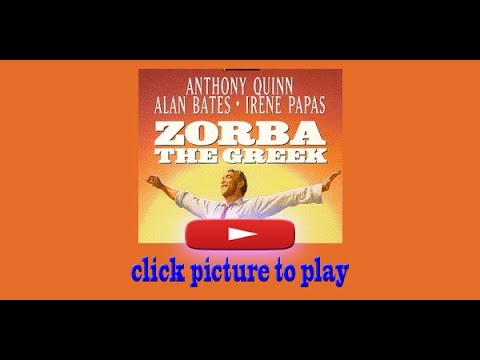 How long did it take you to shoot Tom Jones and Zorba the Greek?
Tom Jones took around fifteen weeks. The last week was done under the supervision of the people who put up the money, to make sure we didn't waste any money. Then, it turned out to be a huge success. That and Zorba the Greek have similarities and big differences. They both took fifteen weeks to make. One is in black and white (Zorba) and one is in colour. One I operated on (Zorba), the other I didn't, so those two are keystone films in my experience. They were made within two years of each other.
Did you prefer shooting in colour or black and white?
I've always preferred black and white because it is much more subtle. Colour is there because it's there. It's not there because you put it there unless you talk about a totally studio made film. The moment you step outside, a lot of the colours are there because they are there, and that is it. You can modify it a bit with filters and tricks, but it cannot be manipulated, I would say stylised, in the same way that black and white can.
Your father worked with films, didn't he?
My father wasn't keen on me going into the film business, which he categorised as a mess, which it was and still is. He was in a different branch of the industry because he was an industrial filmmaker. He was forced to stop working when I was six, by the coming of the Nazis. We had an animation bench in our flat, and occasionally I was allowed to turn the handle or something. I think that may have been the beginning of my interest. I was interested in features, and that was an area my father had nothing to do with.
I worked in a stills laboratory. At the age of fifteen, I knew I wanted to be a feature film cameraman. I knew that with a certainty that is remarkable because a lot of people are not certain what they want to do at that age.
When did you light your first picture?
I got the chance to light my first feature in 1954. Gavin Lambert, who at that time was the editor of Sight and Sound magazine, had film-making ambitions. He got hold of a Scottish laird to put up the money for a project. Initially they were going to film a Pirandello play. This proved impossible because of negotiation problems with the Pirandello family, so Gavin rather quickly came up with another subject, which was called Another Sky. It was shot entirely in Morocco in 1954.
I much preferred lighting to operating. In England and America, an operator had to be used. In Greece I did my own operating, so I did both jobs on Zorba the Greek. As from my Greek films in 1955, I operated myself. I gradually learned to become better at it. I much prefer doing it, if there is time.
Which films did you enjoy working on the most?
I enjoyed working on all the Woodfall films and all my Greek films because the Greek films were a completely different experience, where you were surrounded by people whose experience was limited, but enthusiasm was totally unlimited.
Did you use the same crew?
For a while. I had the same crew through the Woodfall period. I had the same crew in Greece, which was really just my assistant. Sometimes my English crew travelled with me, and sometimes I picked up local people, so there was a mixture.
Did you always use a light meter?
I used a light meter, but just to confirm what I already knew. You get a sort of eye for it. You have a certain lighting style and a certain lighting level that you get used to, and then you put up the meter, and it usually says what you think it will say. It is a back up to give you confidence.
What was the British film industry like when you joined it?
Well, it came to me quite quickly that it was in a state of chaos when I joined the industry as a clapper boy. Any normal operation was an exceptional state.
Do you have any favourite films?
I can't really pick one film, but the very brief period when I worked for Tony Richardson for Woodfall I remember with affection. It was very productive and very friendly, but it only lasted eighteen months. That produced three films: A Taste of Honey, Loneliness of the Long Distance Runner and Tom Jones. The operator on all three was Desmond Davis, who later became a director.
Today there are people producing very good work on film, but it is very difficult. There are a number of factors that make the exercise of the job very difficult. One of the factors is the lack of a frame. Since 1953, the year cinemascope came out; we have not had a standard frame, which means there can be no guarantee that what you are seeing through the viewfinder is what the spectator will see, either in the cinema, or on television. It is almost a guarantee that is not what they will see. If you don't have a frame where you know exactly that this is the top left hand corner and this is the bottom right hand margin, you cannot compose your pictures properly. You can no longer guarantee that what you film is what you see.
Finally, what cameras did you prefer?
I always worked with Arriflex. The Mitchell, which was popular all over the world, had a severe drawback for compared to the Arrflex, which was the parallax problem. You could not see a direct image when you were filming. I always favoured Arriflex, was a very flexible camera. In twenty minutes or so, you can convert it from a small hand held camera with 200-foot magazine, to a studio camera in a blimp for feature films. Later, I used the Panaflex because circumstances dictated it.
David A Ellis © chestercinemas.co.uk
____________________________________________________________________________________________________________________________________________________________
Think of one of the finest and most popular of British movie stars during the heyday of cinema in the 1930's & 1940's, and chances are it won't bring Basil Radford name to mind. However, his face is familiar to most of us, young or old. Now he is seen on the small TV screens when we are fortunate to catch one of the re-runs of his fine films.
The Chester born film star was featured in numerous classic features, including Millions Like Us, Whisky Galore , The Lady Vanishes, The Wilmslow Boy, Jamaican Inn, Passport To Pimlico, to name but a small selection the fifty odd films he appeared in. Basil portrayed everything good about the English gentleman. Surprisingly he began his film career in a couple of US films.
He made his stage debut in 1922, his  first film, Barnum Was Right, in 1929 started his regular appearances on the big screen. However he continued to focus on the theatre until director Alfred Hitchcock memorably teamed Radford with actor Naunton Wayne in one of his early cinematic masterpieces – The Lady Vanishes (1938).
The dry twosome hilariously portrayed a pair of cricket enthusiasts (Charters and Caldicott) in this classic whodunnit they seemed to be more interested in commenting on their favourite sport than they were concerned with the number of bodies piling up aboard their train. They became so popular with cinema audiences that their partnership continued in Night Train to Munich (1940), and throughout the 1940s with the massively popular film, Millions Like Us (1943), Dead of Night (1945), Passport to Pimlico (1949).
A true gentleman, he was highly sort after by film companies, and top directors. Not only did he star in The Galloping Major, he co-wrote it too!  While on the set of "Rogues' Gallery" Basil Radford collapsed and died suddenly of a heart attack in 1952 at the early age of 55.
Seldom mentioned, or realized that this major film star of the silver screen was a Chester man.
Peter Davies © chestercinemas co.uk
_________________________________________________________________________________________________________________________________________________________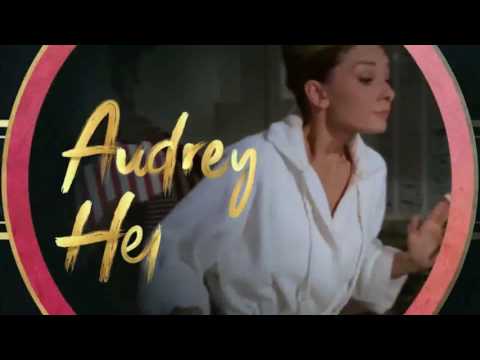 CLICK ON THE FRAME ABOVE TO PLAY JUNE'S MOVIE STAR
________________________________________________________________________________________________________________________________________________________
On the 6th December 1882 just after one am, The Alhambra theatre, Leicester Square, London went on fire, destroying the interior of the building. The start of the fire was in the balcony area. Several firemen were injured, and it was reported that a Thomas George Ashford died from his injuries in Charing Cross hospital. A great crowd gathered but were kept back by a large number of constables and some surrounding properties suffered damage. It was reported that the fire was not subdued until six in the morning. The cost of the damage was estimated at £150,000. There were twenty-six steam fire engines and eight manuals fighting the ferocious fire. A Turkish bath, which was adjoining the building, was also burnt out.  The original building opened on 18th March 1854 as the Royal Panopticon Science and Art, designed by T. Hayter Lewis. This lasted two years. It re-opened on the 3rd April 1858 as the Alhambra Palace, run by a Mr E.T Smith. Hayter Lewis also designed this. On May 12th 1858 Queen Victoria and family attended Quaglienis (circus) cirque. In 1860 Smith ran it as the Alhambra Music Hall, with the ground floor housing tables for food and drink. From 1864 a Mr Frederick Strange ran the theatre. An alteration took place in 1866. In 1871, then known as Royal Alhambra Palace Theatre of Varieties, it re-opened, after some work had been carried out. Entertainment included Ballet, opera, pantomime and farce. Alterations included brand new Brussels carpet throughout the auditorium; new and brilliant gas devices, new elegant rows of orchestra stalls and new private boxes. The pit was raised so each patron would have a good view of the stage. Also the entrances were improved. On the 1st October 1878, a trombone player by the name of Harry Johnson aged 34 passed away while performing. In 1881 alterations again took place under architects Perry and Reed. It re-opened on the 3rd December 1881 with The Black Crook. After the fire it was decided to re-construct the theatre along the same lines as the old one. It took only twenty-nine weeks to re-construct, and was designed by Perry and Reed. Professor A. B. Kennedy, who designed and tested the whole of the ironwork, assisted them. By coincidence it re-opened on the 3rd December 1883 with The Golden Ring. It is reported that visitors will notice that, while the general lines of the building are preserved, there is some loss of the grace, quaintness, and picturesque ness of the old design. The snug private boxes round the first tier have given place to a dress circle. When the theatre re-opened there was still work to be done in the decorative department.
Alterations took place in 1888 by Edward Clark.  It was alerted again in 1892 and again in 1897 by W. M Brutton. Brutton designed an extension at the rear to give a second entrance on Charing Cross Road. In 1912 prolific theatre architect Frank Matcham made further improvements. The Alhambra also showed films. Robert W. Paul, a former collaborator of British photographer and film pioneer Birt Acres presented films there on 25th March 1896. The theatre was demolished to make way for Odeon's flagship Odeon Leicester Square, which opened on Tuesday 2nd November 1937 with the film The Prisoner of Zenda. For many years Nigel Wolland MBE was the chief engineer.
David A Ellis © chestercinemas.co.uk
__________________________________________________________________________________________________________________________________________________________
What made you decide to become a singer?…An uncle of mine bought me a David Bowie record when I was around eleven. At the same time my mum and dad bought me a tape recorder and I recorded myself on tape. Previous to that I'd been in choirs at school and sang at the Guildhall as well. I've been singing since I was around eight. It wasn't until I was thirteen, fourteen that I realised I wasn't going to be a surgeon and turned to music. My interest in music became more and more and at the age of thirteen, fourteen I went in for a show and everyone said, 'for a young kid you have a good voice', so that was the start of it.
Which artist or artists influenced you in your youth?…David Bowie, T Rex, Slade, Elton John, Sweet, Queen, Be bop Deluxe, Roxie etc. I was into those big time, I still am.
How did you land the lead singer's job with Spandau Ballet?…It was at school. There were a few of us mucking about in the music room and there was talk about forming a band. I said if you are looking for a singer then I'm your man. We did a song the following day, which was an old Chuck Berry song called 'Carol' and that was the start of the band – we were a school band and eventually we became Spandau Ballet and we were lucky enough to eventually sign a record deal with Chrysalis records.
An agent spotted you?…No, not really, we just started playing in clubs. For many years we were different names until we became Spandau Ballet.
How did the Spandau Ballet name come about?…A friend of ours saw it written on a toilet wall when we were in Germany. We thought that sounds different and your always looking for something different. As a band your always looking for the name that will make heads turn and Spandau Ballet certainly did that.
A bit of luck then?…Yes, a stroke of luck really – right time, right place, right scene and we were lucky enough to fulfil our dream.
You played Billy Flynn in Chicago – did you enjoy the role and do you enjoy acting as much as singing?…Yes, there is a bit of singing in the show but a lot of it is dialogue – yes pretty scary at first, but once I got into it I absolutely loved it. I did just under three months. I got some fantastic reviews – so yes very happy, really pleased with it. Chicago tied in with my swing album 'Passing Strangers', so the whole thing worked well.
One web site says that Spandau Ballet disbanded in 1989 and another says 1990 – what year was it?…It was in 1990.
Have you anymore acting lined up – how did you land the Chicago role?…I have now got an agent so we'll see what happens there. After doing Chicago I got great reviews and a load of agents came to see me and I finally got signed up – so you never know, you never know. I just got a phone call offering me the part.
Do you still write songs and have you got a number of them waiting to be recorded?…Yes, I have got loads of songs I have written that are half recorded. I wrote a couple of new songs for the swing album 'Passing Strangers'. I have written loads of dance songs, loads of dance stuff that has been in Europe, and yes I still write. I enjoy writing very much. First and foremost I am a singer but I enjoy writing, I love it
Have you always liked people like Sinatra?…Yes, my mum and dad were big Sinatra, Jack Jones, Ella Fitzgerald, Tony Bennett fans and when I was kid growing up in North London they used to play that stuff all the time, so I was very much influenced by their choice of music. I absolutely love it and I finally made a swing album. I'm really proud of it, actually, really proud of it. I did go down the typical Sinatra route with it, so it's not your conventional swing album as such. I'm a big fan of people such as Jack Jones and Tony Bennett. There is even a Frankie Vaughan song on it but it is a brilliant Frankie Vaughan song.
Can you write music or do you put a tune down on tape?…Yes, I play a bit of piano a bit of guitar and sometimes I write songs of my own from scratch – other times people might bring me in to do lyrics and the melody, it just depends actually. I can play instruments well enough to write songs. In the studio I bring in people who can really play. To write songs you don't have to be a fantastic player. Apart from playing a bit of piano and guitar I am a frustrated drummer.
Will you stay singing and touring for several more years – do you ever get tired of it and would like to cut your workload down?…No, not at all, I like working, I enjoy being on the road, I don't get tired of it, I love singing. Remember, as a kid it was a dream and finally to make it you're career and surviving for twenty-six years is quite something. Tony Bennett is eighty, Jack Jones is seventy – they are still doing it, so if I'm still singing at that age I'll carry on too. I would be bored if I retired. I can't think of anything worse than spending the rest of my life playing golf and watching daytime television.
If you ever retire from singing is there anything else you would like to achieve?…Music is the number one. I'd like to try more acting but music is the number one so that would definitely be a priority. Yes, I just enjoy life – I'm lucky enough to do what I'm doing.
Why did you leave your role in Chicago – did you have other commitments?…Yes, I had touring commitments so I could only fit it in that three-month period. I only wanted to do three months anyway. I kind of figured that I wanted to keep it fresh; I didn't want to out stay my welcome. I didn't want to commit to six or twelve months – three months for me was just right, lovely.
Who do you admire in the music business today?…I love bands like The Killers, fantastic, Chemical Romance. I really like them, The Kaiser Chiefs, big fan of the Kaiser Chiefs, those kinds of bands really.
Your acting debut was in Down to Earth – did you enjoy acting in that – did you write the track After all this time?…Yes, it was just a walk on part with a couple of lines – you're out of your comfort zone so for me it was pretty scary. I definitely enjoyed it, fantastic. I co-wrote the theme tune. They later changed it – yea a good song that.
Why did you decide to write an autobiography, and as your career goes on will you update it from time to time?…Yes, I suppose so. Yea there will be a second instalment but not for another ten years – I'll be fifty-seven then, so maybe then.
 David A Ellis © chestercinemas.co.uk
________________________________________________________________________________________________________________________________________________________
*DAVID A ELLIS will be at Chester Heritage Centre on 29th June delivering a talk on the history of cinema, which will include cinemas of Chester.
Apply direct to Chester Heritage Centre for ticket information
Our July update features Chester cinema managers..Lawrence Hindmarsh & Douglas Baker, *PLUS more interviews with David A Ellis
____________________________________________________________________________________________________________________________________________________________