Our latest update ~ MARCH 2018
That certainly was the order of the day at our first chestercinemas.co.uk event, when the classic comedy "SOME LIKE IT HOT" was the main movie.  Ironically the audience had made their way to Upton Village Hall on Sunday 25th February in sub-zero temperatures of minus 3 degrees!
The support given by everyone who attended the event was generous to say the least.  Usherettes were on hand to welcome everyone in from the cold.  Hot refreshments were served by teams of volunteers.  The exhibition of vintage cinema posters, and memorabilia proved popular, with local film historian and author David A Ellis on hand to answer questions regarding Chester cinemas.
The evening commenced with an introduction to the large audience by radio presenter, Simon Davies.  The first part of the programme was "The Cinemas That Chester Once Had- Then Lost". A video wrapped in nostalgia, but with positive thoughts about the future for cinema goers in Chester.
This was quickly followed by the stars of the show…smiling sales girls, Julie Davies & Alice Witter with original cinema trays brimming with assorted ice creams. During this interval the screen was kept busy with trailers and a short newsreel that featured the famous Chester Zoo's Peter the terrier dog, and his lifelong companion, Mowgli the lion, which was filmed when the zoo first opened. The wine and chocolate raffle, which had been sponsored by Floods Properties of Queensferry, was then drawn, with the proceeds donated to The Roy Castle Lung Cancer Foundation.
A separate donation was given by chestercinemas.co.uk to the charity from each ticket sold.  The main feature, "Some Like It Hot" then commenced, and proved a brilliant choice that everyone appreciated. It was a unique opportunity to see this comedy masterpiece with a large audience which created the atmosphere that made the evening such a success.  Afterwards, many stayed to chat and say how much they had enjoyed the experience of watching a movie presented in the traditional way of how cinemas used to put on the programmes, and requested that we continued with the shows in the same format.  The amount of voluntary help that was received to present the event was amazing, and very much appreciated.
There WILL be more chestercinemas Evening At The Movies, with everyone advised in advance of our next show
_____________________________________________________________________________________________________________________________________________________________
Bobby Driscoll was a famous child actor in Walt Disney's hit films "Song of the South", "So Dear To My Heart", and "Treasure Island".  He also voiced the character Peter Pan in the cartoon classic, and in line with the new process of animation actually where the animators actual copied, or traced, the movements of the actors.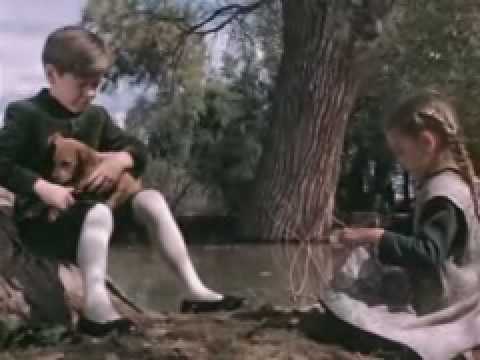 Click on the above frame to watch rare silent footage of the making of "SONG OF THE SOUTH"
Bobby Driscoll was the only son of an Iowan construction worker father and school teacher mother, Bobby was nudged into showbiz by his barber. After the Driscolls relocated to the Pasadena area, their barber used his actor son's connections to get 5-year-old Bobby his first film part. By age 6, Bobby was working steady in a series of small films.
By the time he was nine years old he had caught the eye of Walt Disney, who quickly signed him up to an exclusive contract. He won a "juvenile" Oscar at age 12 for his work in "So Dear To My Heart" and "The Window".
Disney had loaned out Bobby to RKO for the noir B-film "The Window". Critics raved about the child's brilliant performance in the 'boy who cries wolf' tale about a precocious fibber who witnesses a murder and then must flee the killers. The film was shot in late 1947 in New York City and released by RKO's Howard Hughes in 1949.
By the early 50s, Bobby was happily attending the Hollywood Professional School at 5400 Hollywood Blvd and getting good grades. He was kept busy at Disney Studios doing press events and supplying the voice of Goofy Jr. in a series of cartoons.
He was later chosen to voice and model (with his performance filmed for animators) "Peter Pan" in the studio's 14th animated feature.
Bobby was dropped by Disney just weeks after the release of "Peter Pan" (1953). Puberty hit and Bobby's voice got deep, as did the pock marks on his skin.  With his childhood now gone, he was of no interest to Walt, Bobby would only be cast as a bad boy or a bully, and eventually dismissed by Disney altogether.
Bobby's parents, living in a modest West LA home, pulled their son from his actor's school and placed him at Westwood University High. Bobby was teased or shunned often and his grades declined. He eventually went back to his old school – and he graduated in May 1955. In 1956 he was arrested for possession of marijuana. He was also using coke, speed and heroin. That December he wed his girlfriend Marilyn Jean Rush.  The couple had a son and 2 daughters (but were divorced by 1960).  His mother said "Drugs changed him.  He didn't bathe.  His teeth got loose.  He had an extremely high IQ, but narcotics affected his brain".
Bobby was floundering in Hollywood, doing some TV teleplays and his final film: the B-deliquent teen drama The Party Crashers co-starring Connie Stevens as his girlfriend and Frances Farmer (in her last film role) as his mother.
Bobby tried to live the normal life of a family man selling hats in Pacific Palisades, with little success. "I have found that memories are not very useful. I was carried on a silver platter and then dumped into the garbage can."
Bobby was arrested in LA for assault, robbery, narcotics possession and forging cheques. He did time in prison during 1961-1962. He decided to give Broadway a shot. Bobby had kept in touch with his parents fairly regularly over the years and promised them he was going to make it as an actor on stage and stay clean from drugs.
On March 30, 1968, two children were playing in an abandoned tenement building in the East Village, and found him. The dead body of Bobby Driscoll was laying on a bed with two empty bottles of beer and a number of religious pamphlets scattered nearby.
He had died less than 2 miles from the Lower East Side streets used as locations in his film The Window. The medical examiner determined the cause of death as "occlusive coronary arteriosclerosis," or hardening of the arteries (brought on by previous drug use and liver failure). Police reports state there was no drug paraphernalia nearby and no trace of drugs in his system.
There was no identification papers on Bobby when he was found. Post mortem finger prints were taken and after a 2 week claim period had passed, he was buried in the Potter's Field section of New York City's Hart Island cemetery. Bobby Driscoll was buried in a pine box in a trench stacked 3 coffins high and 2 coffins across. Prisoners from nearby Rikers Island were used to bury the coffins in paupers graves.
Nearly two years later in 1969, Bobby's father was gravely ill in California and was asking to see his only son. Bobby's distraught mother asked Merv Griffin and Disney executives to help locate Bobby. Through a fingerprint match, the family learned of his fate. The news didn't hit the press for another 2 years in 1971, when Driscoll's mother publicly revealed the tragic story just as the Disney Studios was re-releasing Song of the South.
Hart Island remains the largest tax funded cemetery in the world.
Over 850,000 adults and infants have been buried on its 101 acres which remains the jurisdiction of NY's Department of Correction and off limits to the general public. Many older records were destroyed in a 1977 fire on Hart Island, dashing any hope of locating Bobby Driscoll.
His mother had her son's name placed on a grave with his father. The cenotaph is located in Eternal Hills Cemetery in Oceanside CA.
BOBBY DRISCOLL (Peter Pan) 1937 – 1968
_________________________________________________________________________________________________________________________________________
Cinema manager Kerry Hayward was employed at the Odeon Bromborough. The seven screen cinema was one of the first purpose built multiplexes that The Rank Organisation opened in the early 1990's. The cinema was part of a huge complex that housed a bowling alley, two night clubs, large pub, amusement arcades, and cafe.
Kerry had her sights set on becoming a General Manager, and was appointed the GM at Chester Odeon in 1997.  Uniquely, she was the only female General Manager ever appointed in the history of Chester Odeon.  Kerry emigrated, and now enjoys the warmer climate of Australia. She still keeps in touch with her many cinema colleagues, and is a member of this group.
(c) chestercinemas.co.uk
_________________________________________________________________________________________________________________________________________________________
Notable cinematographer Anthony Dodd Mantle was born in 1955 in Oxford. Before going into cinematography he was interested in still photography, which developed while he was visiting India.
What got you interested in Cinematography?
I did a BA at the college of printing. I came out feeling the taste of film. When I left I was a little unsure what I wanted to do. I loved the control of the still image and that you are the master of the moment, but I decided to go to film school in Denmark and did a four year course in cinematography, qualifying at the age of thirty-four.
What was your first feature?
My first feature was Terrorists back in 1992, which was made in Germany. It was an angry but artistic film.
Did you do focus pulling?
Yes, I came out of film school wanting to try focus pulling, which is a hard job. I was confident but made mistakes and I learned how difficult focus pulling is. It helped me to understand how important it is to take care of your crew.
Have you always operated as well as being a director of photography?
I could work with an operator, but my training has been through documentaries and low budget features where I have always operated. One of the reasons Danny Boyle wanted to work with me was because I could also operate.
How many do you have on your crew?
It varies. In India we had many people because there was a lot of cameras required. Each job is different. Generally speaking British crews are bigger than European ones. Things got quite big on 127 Hours. We had two crews working and each crew had more than one camera, sometimes four. I need special people. I tailor my crew from job to job.
Would you tell me a bit about Slumdog Millionaire?
I started out expecting to shoot more on film than we did. We used digital and film because we knew we would have to move around fast and needed equipment that would allow that. Forty percent of the film was shot on film and sixty with digital cameras.
How did you feel when you won an Oscar for the film?
I just wanted to make sure my legs worked. It was wonderful, and the best thing for me was that it all went well.
What was it like working on 127 Hours?
It was very hard work physically. It was one of the hardest I have done. We built replicas of the canyon, which were harder to work in than the real thing. Eighty five percent of the film was shot digitally.
Would you like to direct?
It has occurred to me. I am privileged to be working with the people I am working with and getting projects. I think Nic Roeg is one of the few of a cinematographer who became a director.
Finally, do you work long hours?
Yes I do. I do twelve, and by the time I have finished I have done fourteen and sometimes sixteen hours. I often do six-day weeks, which is a killer. You have got to love the business.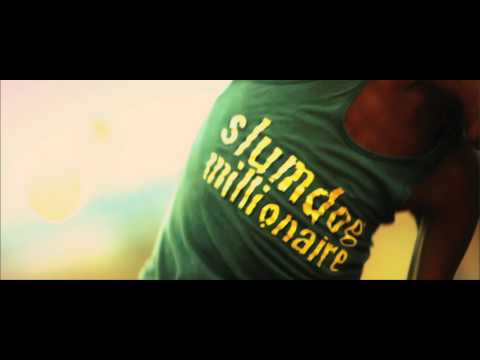 Click on the above frame to watch the trailer of SLUMDOG MILLIONAIRE
David A Ellis (c) chestercinemas.co.uk
________________________________________________________________________________________________________________________________________________________