LOCAL STARS OF THE BIG SCREEN & STAGE
Sir Roger Moore lived in Chester during the Second World War and maintained an affinity from then on.
In his autobiography in My Word is Bond, he wrote about his 'brilliant' time spent while living in Chester.
Sir Roger stated-: "Chester was brilliant. The Ryan's family in Hoole, with whom my mother was staying, could not have made me feel more welcome.
"Mr Ryan was in charge of a railway signal box in Chester and I spent many happy hours among all the levers that changed the points and signals, sometimes even being allowed to pull them when required.
"I did go to school for a short time in Chester, but I always wore my Battersea Grammar cap!
Sir Roger continued that- 'When I was sent to join my mother in Chester during the height of the London Blitz, I continued my romance with cinema and Hollywood at Chester's Odeon cinema.'I love cinemas, particularly the wonderful art-deco Odeons.
Sir Roger threw his support behind the plans to create Storyhouse from the Odeon. He said: "Chester is a charming city and I was pleased to hear that a brand new theatre is to be built there, especially in these difficult economic times for local authorities".

Daniel Craig stated that the first James Bond movie he saw was "Live And Let Die" at Chester Odeon.
chestercinemas.co.uk (c)
_______________________________________________________________________________________________________________________________________________________________
Another famous actor who has been seen in numerous TV plays is Chester born Ronald Pickup.  On the big screen he has appeared in films such as "The 39 Steps", with Sean Connery in "Never Say Never Again", "The Mission", "The Best Exotic Marigold Hotel", and his recent brilliant portrayal as Neville Chamberlain in "The Darkest Hour".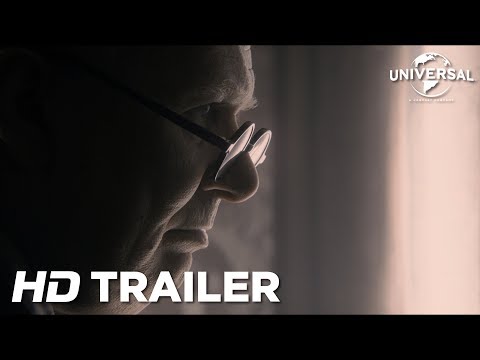 Click on the picture to watch the trailer
                                       RONALD PICKUP
                                       Born: June 7, 1940 in Chester, Cheshire, UK
_______________________________________________________________________________________________________________________________________________________________
Think of one of the finest and most popular of British movie stars during the heyday of cinema in the 1930's & 1940's, and chances are it won't bring Basil Radford name to mind. However, his face is familiar to most of us, young or old. Now he is seen on the small TV screens when we are fortunate to catch one of the re-runs of his fine films.
The Chester born film star was featured in numerous classic features, including Millions Like Us, Whisky Galore , The Lady Vanishes, The Wilmslow Boy, Jamaican Inn, Passport To Pimlico, to name but a small selection the fifty odd films he appeared in. Basil portrayed everything good about the English gentleman. Surprisingly he began his film career in a couple of US films.
He made his stage debut in 1922, his  first film, Barnum Was Right, in 1929 started his regular appearances on the big screen. However he continued to focus on the theatre until director Alfred Hitchcock memorably teamed Radford with actor Naunton Wayne in one of his early cinematic masterpieces – The Lady Vanishes (1938).
The dry twosome hilariously portrayed a pair of cricket enthusiasts (Charters and Caldicott) in this classic whodunnit they seemed to be more interested in commenting on their favourite sport than they were concerned with the number of bodies piling up aboard their train. They became so popular with cinema audiences that their partnership continued in Night Train to Munich (1940), and throughout the 1940s with the massively popular film, Millions Like Us (1943), Dead of Night (1945), Passport to Pimlico (1949).
A true gentleman, he was highly sort after by film companies, and top directors. Not only did he star in The Galloping Major, he co-wrote it too!  While on the set of "Rogues' Gallery" Basil Radford collapsed and died suddenly of a heart attack in 1952 at the early age of 55.
Seldom mentioned, or realized that this major film star of the silver screen was a Chester man.
                                        BASIL RADFORD
                                        Born: June 25, 1897 in Chester, Cheshire, UK
                                        Died:  October 20 1952 (aged 55) in Westminster, LONDON, UK
Peter Davies © chestercinemas co.uk
___________________________________________________________________________________________________________________________________________________________
Hugh Lloyd was Chester born & bred, the son of a commercial traveller, and a piano-teaching mother. Hugh went to the city's Queen's school kindergarten, and at the age of eight wrote, directed and starred in his own pantomime. He attended the King's school, after which he attained a position of a reporter for the Chester Chronicle from 1939 to 1942, during which time he founded the the Hugh Lloyd Repertory Revue Company. For his production of his own War Follies of 1940, he played the piano and impersonated Winston Churchill. At only seventeen, he appeared at Chester's Royalty theatre, in George Bernard Shaw's "You Never Can Tell".
After the war, whilst doing seaside shows, husband and wife team Ronnie Brandon and Dickie Pounds discovered him. Well known for his role as Tony Hancock's  side-kick in "Hancock's Half Hour".
He joined up with fellow comedian, Terry Scott, doing four consecutive seasons together, including one in which they played two lodgers, the foundations of this formed the hugely successful television series "Hugh and I", which ran for five years.  On TV he was seen in many popular sitcoms, including "Till Death Us Do Part" series, starring Warren Mitchell and Dandy Nicolls. During this time Hugh Lloyd was so popular with the British public that in a poll conducted  by the Observer, readers were asked  who they would like to see as president if the Queen were ever replaced. Topping the list were Peter Ustinov and Hugh Lloyd.
In cinema films, including "Quadrophenia", he played many supporting roles.  His numerous television roles in popular series are too many to list. Pantomime was a passion for Hugh, often as the Dame, such as the Ugly Sister in "Cinderella" at the London Palladium which starred Cliff Richard. Remaining a pantomime favourite virtually to the end of his career, Lloyd always tackled his roles with an energy that would have done credit to a much younger person.
Hugh was immensely proud of his connection to Chester. He supported Chester FC all his life, keeping in touch with the club, both at the original ground, and at the Deva Stadium. He was always pleased when returning  home to perform at the Gateway Theatre and at Theatr Clwyd, in the stage production of "August" alongside Sir Anthony Hopkins.
HUGH LLOYD
Born: April 22, 1923 in Chester, Cheshire, UK
Died: July 14, 2008 (age 85) in Worthing, Sussex, UK
Peter Davies © chestercinemas.co.uk