Our latest update ~ MARCH 2017
Perched high above the cinema audience was the projection room. Many people thought that it was a small room with a projector in it. In fact the rooms in most situations were spacious. The exceptions were the Music Hall, the Majestic, and possibly the Glynn, and the Picturedrome.  Projection departments at the Gaumont, ABC Regal, Odeon, and Tatler (Classic) were of a respectable size.  These rooms were a vital part of the cinema operation. Containing two projectors, spot lights, slide lanterns, and lighting control gear, together with much ancillary equipment. They usually had a staff of between five or six full-time projectionists, headed by a chief projectionist. In the company's pecking order, he was placed next to, and sometimes on an equal to the general manager. It was deemed that a good working relationship between the two was essential. On paper that seemed OK, but usually the two would be strong characters, they had to be!
In Chester cinemas during the early years, the chief projectionists would often be spotted in the entrance hall, and foyers alongside the manager. The two were in cahoots, knowing exactly how to get the best from the cinema exhibition, and their staff. Surprisingly, when opening new cinemas, the company would sometimes move across both the chief projectionist and manager from their previous cinema, as was the case at the 1937 opening of the ABC Regal, when the chief and manager transferred from the Blackpool ABC Hippodrome.
Their title was chief, often followed by their surname, e.g. Chief Smith. Only the manager called them by their first name (in private). Although the manager was the company's employer, the chief usually had his full consent to hire, and fire as he thought fit. A practice that carried through until the sixties, when projection staff levels started to be reduced thanks to automation being introduced into the projection rooms.
Chester Odeon's Ernest Hall, was the longest serving chief projectionist of all in Chester's cinemas. He was the original chief when the cinema opened on 3rd October 1936. Terry Gregory who was trained by Ernest, and worked alongside him from 1965 to 1968, speaks about him with high regard.  At this time a dual shift system was in operation, with Terry working on shift with chief Hall, and 2nd projectionist Gordon Potter working with Malcolm Leech, who was soon to emigrate. Gordon Potter became chief on Ernest's retirement, due to ill health in 1968.
Peter Davies took over the chief's position in early 1977 until 1991, when Mark Jenkins (the youngest technical manager at only 23 took charge). After Mark left to pursue a career in film production with numerous awards for his camera, and editing skills in TV, Fred Sheldon became chief.
Returning as Town Chief (meaning over two cinemas, the other being Wrexham), it was Peter Davies who returned in the final years of Chester Odeon who oversaw its closure.  He was the last person to hold the position.
Hugh Price Jones was the chief at the ABC Regal since the opening day in 1937. Small in stature, a VERY clever man, but with  a problematic and terrifying  temper who suffered no fools in "his" domain.  Chief Jones was replaced by his son Charlie in the late sixties. The final chief at the ABC was Joe Strain.
At the Music Hall chief Tom Sutton reigned for many years, with Fred Dickenson and Bert Eggington at the Gaumont being in charge.  The Tatler (Classic) among numerous chiefs were Tony Jones, Clive Holdstock. The final chief being John Lightfoot, who was also chief at The Park Saltney. His brother, Harold, worked in the projection room at The Majestic, and was most probably the chief.
Although women worked in the Chester projection rooms, there were no women chiefs. If we take a broad view of the chiefs throughout the years, they controlled the technical operation with a small staff. They were responsible for the precision machinery in the projection rooms at a time when breakdowns were not accepted by the companies. Their jobs could be under threat if the technical operation did not operate at 100% efficiently.
The Odeon circuit changed the position title of chief projectionist to that of Technical Manager during the late 1970's in line with the company's more modern business re-structuring.
The majority were liked, and appreciated not only by their own staff, but also by the theatre's management and staff.
chestercinemas.co.uk (c)
Peter MacDonald was born in North West London on 20 June1939. He finished his education at Secondary Modern School, now called High Schools. He left at fifteen and his first job was with an Australian newspaper based in Fleet Street, London. He spent around six months with them. He then saw an advertisement for the screen advertising company Pearl and Dean at the now long gone Southhall Studios, London. He wrote to them and they gave him a job as a clapper boy. He said he knew then that film was the business he wanted to work in.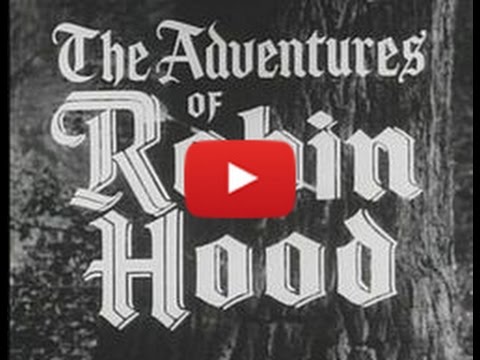 After Pearl and Dean he went on to shoot TV material for a company called Sapphire Films, who were based at Walton Studios, Walton- Upon Thames, London. He was a clapper loader on a Children's favourite at the time, Robin Hood. He also loaded for Sir Lancelot and The Four Just Men. MacDonald called it a good learning curve.
Later he entered features as a clapper loader. The first three, which included First Man in Space (1959) were photographed by the late Geoffrey Faithful (1893-1979), who MacDonald regarded as one of his mentors.
He went on to work with director of photography Geoffrey Unsworth (1914-1978), first as a clapper loader on The Main Attraction (1962), then as a focus puller on Half a Sixpence (1967) and 2001 A Space Odyssey (1968). He began focus pulling on The Bliss of Mrs Blossom (1968) but was promoted to camera operator when a B camera was required. He went on to operate for Unsworth on several pictures, including A Bridge Too Far (1977) and Superman (1978). His first outing as a second unit director was Zulu Dawn (1979). After this he went back to operating on main units between more second unit directing work. He would sometimes also be the DP on the second unit. In 1984 he became a DP on Secret Places (1984). He then worked on films either as a DP, operator or second unit director. Later he moved into main unit directing and as a producer
What were your first memories?
My first memories were during WW2. They were fear, noise, smoke and a great uncertainty. Even as a five year old I realised it was serious. After the war it was very grey and your playground was a bombsite.
When did cinema come into your life
The cinema for me and many others, during and after the war was escapism. It was an escape from reality – from a world that was hanging in rags. You saw films and believed them, even though later you found out it wasn't true. America wasn't full of heroic cowboys and Doris Days singing over a white picket fence.
Where did you go after working on The Bliss of Mrs Blossom?
I got a phone call from cinematographer/director Jack Cardiff (1914-2009) about working on Girl on a Motorcycle (1968) as an operator. He made it very clear to me that I would be given a two-week trial. I passed, and the film was good fun because we went all round Europe. I think that took four months to shoot.
How long were you an operator for?
A long time – I loved every second of it. Of course in those days there was no video playback, you were the only one who saw the image when you shot. Everyone else had to wait twenty-four hours; if on location sometimes a week. It was a job you had to be trusted at. I loved the responsibility. I worked very closely with directors. DPs like Geoffrey Unsworth allowed me to do the set-ups while they concentrated on the lighting. I was a wonderful and difficult job because you had to judge whether something worked or not.
Would you name some of the great directors you have enjoyed working with?
The top of my list is Bob Fosse. I loved working with Sidney Lumet, who was the most precise director I have ever met in my life. John Boorman was fantastic and Richard Donner was superb on Superman. Others include Tim Burton, Sir Laurence Olivier, Alfonso Cuaron and Barbra Streisand.
What was your first big picture as a camera operator and who directed it?
The first big studio film was The Assassination Bureau (1969) shot at Pinewood Studios, London with director Basil Dearden (1911-1971), a former director at Ealing Studios. He was a little man and he had one of those little man's problems. Everyone was terrified of him, including myself because it was my first big opportunity. Dearden said: "There goes my schedule, here comes the apprentice operator," which scared me. In some ways it was good because I was determined to do well.  We used a 10:1 zoom lens on some shots. We mixed the zoom and the camera move, not doing it as a straight zoom, which I hated. We mixed it in with camera moves so you can change sizes as your tracking He hadn't worked with this before and I think eventually he was impressed with that because you worked quicker.
What was it like working on a Bridge Too Far?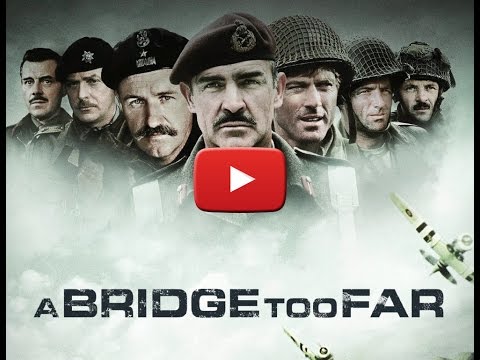 That was great. Richard Attenborough, the director was the first to admit that great big set piece battles weren't really his strong point, so he allowed myself and the assistant director David Tomblin (1930-2005) a lot of input into working out, for example the big parachute drop, which had over twenty cameras on it. Robin Browne took control of the aerial shots and I took control of the ground-based cameras. It was a challenge because you were telling a true story of incredible bravery and incredible stupidity by the people that organised it by not listening to reports they were getting in. So I felt a great responsibility to make it as real as possible. It was all shot in Holland. The Dutch authorities allowed us to close the bridge which replicated the Arnhem road bridge for several weeks and people would go to work and visit friends by ferry boat. Every week we would have a different star coming on the bridge to do their bit, so it was never boring. What was wonderful was that a lot of the people who had been soldiers at Arnhem were with us as advisors. Anthony Hopkins (1937-) played Colonel John Dutton Frost, a wonderful man, who led the brigade. The real Frost was with us. We had lined up a tracking shot and during rehearsals we tracked really fast. I heard colonel Frost (1912-1993), who was behind me say, "Peter, I never ran." We had a private, a Welsh man, who had lost both legs. I asked him if that was true. He said, "Oh yes, sometimes he'd do a fast walk but he never ran in front of the Germans."
I think it was good for us and the actors to work with the real people. While filming we lost a set by the bridge that went on fire.
What do you think of digital cinematography?
I think there is a lot going for it. I know there is a lovely nostalgia for film but I don't think we will go back that way again. When you see people who know how to use digital, it is great. I feel the downside to this is you have people working from black tents. Now there is not the working relationship I was used to. We were on the floor next to the actors.
Why were you asked to direct the main unit of Rambo 3?
There was a lot of sacking taking place, which included cameramen, editors and assistant directors. Eventually Australian director Russell Mulcahy (1953-) was fired. Sylvester Stallone asked me to take over and I was intrigued by the challenge. I tried very hard to change the Rambo character a bit and make him a vulnerable and humorous person. I failed totally.~~~Were several cameras used on the stick fighting sequence? No, I did it all myself using a hand held camera. The scene, which was shot in Bangkok, was done in short pieces because the moves were very difficult. Stallone would remember three or four moves, and then we would cut. It was shot fairly quickly.~~~How did you achieve the great special effects on the tank and fighting the Soviets sequences? For real. Rambo 3 was long before digital effects. We shot the final battle in Arizona. The film was shot in Israel, Thailand and Arizona USA. There were so many restrictions in Israel, where you could and couldn't shoot. The producers and Stallone decided they would go back to Arizona where they had looked long before I was on the film. There was a group there called the re-enactors. We had around two hundred and fifty of these guys who re-enact the American civil war. They were called on to do fight sequences, which they loved.
Was it always your goal to be a director?
Yes, I always liked it. Sometimes I couldn't understand why some directors were so bad tempered until I started directing myself. Then I realised it is not only what happens during the day, it's the phone calls you get at night from the studio and people promising you one thing but not actually coming up with it, and I could see the frustration.
Would you tell me about working on Neverending Story 3?
The Neverending Story 3 (1994) was shot at the beginning of the digital era. We were torn between the old fashioned way of working. We had special effects men Derek Meddings and Paul Wilson on board. I didn't really have enough help in my opinion to know what you could do digitally. In those days you were charged by the frame. After we had edited the film I went away for a break and when I came back the producer had re-edited it and anything he felt was scary was cut out. With that a lot of the effects were taken out, which I had been given for free. I felt the film had been watered down compared to the first The Neverending Story. It was disappointment for me. I talked to my agent about taking my name off the film. I was talked out of it – he said if you do that you are going to have that reputation. I tried all I could to persuade them to put some material back but not enough to make it what it should have been.
Finally, do you have interests away from the film set?
I enjoy classical and Jazz music, travel, reading, theatres and movies.
David A Ellis © chestercinemas.co.uk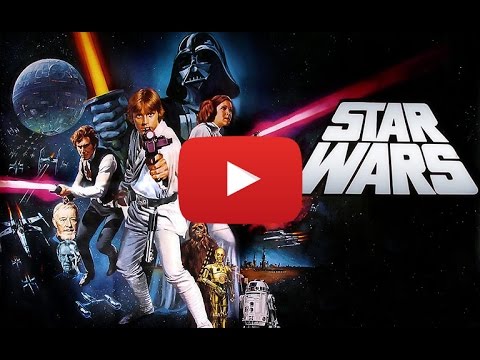 In APRIL'S update DAVID chats with the man who filmed 'A HARD DAY'S NIGHT' and the original 1976 'STAR WARS'~~~~DON'T MISS IT!
Where DID Oscar get the name ODEON to put on his cinemas?
Lots of different stories have been put forward about how the most famous name ever for UK cinemas was derived. The original odeions were the popular amphitheatres of ancient Greece. The name Odeon had been appropriated by cinemas in France and Italy in the 1920's.
Oscar Deutsch's son, Ronnie, in a recent interview spilled the beans on the origin of the UK Odeon name- it was lifted from elsewhere!   As the flurry of aggressive expansion in cinemas took place in the late 1920s, it was one of Oscar's friends, and financial backer of the cinema projects – grocery store owner Mel Mindelsohn – who suggested the Odeon name after spotting it on a cinema in Tunis, North Africa while on holiday there. The first cinema building to be given the name was in Perry Bar, Birmingham in 1930.
The name firmly established on the business, it would be  years later that the company's publicity machine came up with the apocryphally 'Oscar Deutsch Entertains our Nation'.
"Sometimes my father would be opening two cinemas on the same day and there would be a big party on the stage," adds Ronnie.
Odeon brand became Oscar's own as far as the UK was concerned. Since then it has become a trading name most associated with British cinemas, and is still proudly the largest and most influential cinema brand in the UK, and is now part of the massive AMC worldwide cinema group.
Deutsch was born at Balsall Heath, Birmingham, in 1893, the son of Leopold Deutsch, a Jewish scrap merchant, Hungarian by birth, and Leah Cohen, a Jewish emigrant from Poland.
Small in build, Oscar was intelligent, quick, and very powerful. He was generous and sentimental – staffs were offered interest free loans when they got into debt. His acts of everyday kindness were well known. Deutsch also worked around the clock. He had to: there was no other way so many new cinemas of such quality could be built in such a short space of time. In just ten short years 258 Odeons opened throughout Britain, more than half of them in new buildings. They brought not only the latest British films and Hollywood movies, but also a standard of contemporary design that was absent from the lives of most people in these determinedly old-fashioned islands.He died at only 48 in 1941.
chestercinemas.co.uk (c)
THE BRAND NEW ODEON NORTHWICH ~ NOW OPEN
Northwich is so fortunate to have been selected to have a splendid all new Odeon multiscreen cinema. The Odeon is in a commanding position on the Barons Quay development. With lashing of FREE undercover free parking, the Odeon has already scored points for the regular movie fans, and those looking for a change of venue.
The building is large, and fronted by a pleasant Costa coffee lounge, which overlooks the nearby river. The cinema foyer is on the second floor, with escalators & lifts for easy access. The high-ceilinged main entrance foyer is more than impressive with it's fabulous panoramic view of the quayside. The concessions area is not overpowering, with everything from tickets to ice cream close at hand. One thing that is striking is the posters are now digitally presented, and that there is little cardboard display clutter. The information is there without being overpowered by it, A clean cut modern approach! All screens have the very latest in projection technology as you would expect from the UK's largest cinema exhibitor. The huge ISENSE screen; with four times the resolution of standard projectors, it delivers almost nine million pixel power for an even brighter, clearer and more detailed picture, together with blowing sound. ISENSE is the natural home of the big, booming blockbuster and the 3D epic. Feel the blast of every explosion. The impact of every blow. Truly amazing! The cinema is a must to visit for the more discerning movie goer.
Peter Davies (c) chestercinemas.co.uk
When the BBC took over Ealing's famous studios on Ealing Green in 1956, they housed their film unit there. A plaque on the front of the building read: BBC Television Film Studios. There, they had film crews, cutting rooms, film despatch, projection room, a dubbing theatre and sound transfer, where the quarter inch tape, which had been recorded on the Nagra tape machine by the sound recordist, was transferred to 16mm magnetic. Film crews were despatched all over the world and the cameras were 16mm Arriflex.
Ealing was only one of several areas that ran film before the transmission prints made their way to the telecine areas. The BBC employed around eighty preview projectionists, known as Film Assistants.
The projectionist mainly ran 16mm and 35mm film. He/she was occasionally required to show 8mm and 9.5mm. The projection equipment consisted of Kalee 21, Ross and German Bauer for 35mm. 16mm was also Bauer, and were double band machines, meaning a separate magnetic track could be run on them. They could also run optical and magnetic stripe.
Before the Bauer, 16mm was projected on the Bell and Howell 609s, which were made redundant in the mid sixties. They had carbon for projection, the Bauers xenon. At Ealing the projection room was open plan. The projectors were in cubicles and were numbered from E to K. The 16mm Bauer machine had the intermittent movement instead of the claw. There were portable projectors in theatre J, and these had the claw movement. Theatre K was a separate room at the end, which housed two 35mm Kalee 21 machines for showing features and American 35mm shows, such as Dallas and Mission Impossible, before transmission. We would also run some old Tele recordings on 35mm with a separate 35mm magnetic sound track, run off a bay.
The films would be shown on split spools and then rewound on a power rewinder. The projectionist would run rushes, sync rushes, cutting copies, answer prints and prints that would eventually go to telecine for transmission. The transmission copies were always marked up as irreplaceable, but of course another print could be struck from the negative.
Rushes would be shown to the Film Operations Manager (FOM), who would check if the quality the camera people had shot was good enough. The projectionist was often asked to show the rack (frame line) to determine if a hair that appeared was a camera hair, or just in the projector. To get rid of projector hairs, each projector had an air line.
Sync rushes would have all the takes joined together and would be viewed by production people. With these all the takes would be screened. Some scenes had numerous takes, which were fun to watch. Cutting copies, (edited versions) would be viewed by film editors. These would have numbers printed on the side so the negative cutter could match it. Some prints in the editing stage would be shown with several sound tracks, run on bays and locked to the projector by a selsyn system. At TV centre it was the synchrostart system. The sound would have to be patched to pick up all the tracks. Later, all these tracks would go to the dubbing theatre to be mixed down to one mono track. Unlike cinema projectionists, the BBC projectionist was only required to show the films. Cleaning and maintenance was left to others.
Another job was running films to the dubbing mixers. At Ealing there was a dubbing theatre B and at Television Centre, theatres X and Y. At Ealing the dubbing theatre was separate from the projection area. At TV Centre, it was in the same area. The projectionist would load the projector and several magnetic sound tracks on to bays. The dubbing mixer would control the projector, which also ran in reverse, called rock and roll, so the mixer could go back on a section. The other areas included Lime Grove, which had been the Gaumont British Studios. Current affairs programmes were based there as well as a film examination department.
Projectionists would run films shot on reversal, meaning there was no negative. The film, which was run in the camera, would be the one that was projected. The reason reversal stock was used in current affairs was for speed. All other 16mm productions were filmed using negative stock. When seen on the TV, scratches, when running reversal could often be seen, as well as joins. These would have occurred in the editing stage. At Lime Grove there were three preview theatres. There was a 35mm theatre, which employed Kalee 21 machines and two 16mm theatres, using Bauers. Feature films were screened in the 35mm theatre, and it was often used by Film Examination. One of the 16mm theatres would screen some of the American TV series, such as Little House on the Prairie. These prints would be copies that had been screened in America and often contained commercials that had to be removed by Film Examination. Film clips for programmes such as Natiowide were screened at Lime Grove because the programme was based there.
Presenter Sue Lawley would often grace us with her prescence. Television Centre had an area with several 16mm machines and two Bauer 35mm machines. On the 35mm Bauer the intermittent sprocket was not turned when framing, as it is on other machines. At TV centre the theatres were C1 – C5. C1 was the 35mm theatre. The Bauer projectors could be locked to 35mm sound bays. C2 mainly ran transmission copies before they were sent for transmission. C3 ran similar material. C4 was mainly used to screen rostrum material. Several rolls of rushes containing rostrum work would arrive, and we would join the rolls together. After viewing the spool would be taken away and returned later. We didn't have to break them down. Opposite C4 was the Steenbeck room, housing three Steenbeck machines. A regular visitor to the Steenbeck room was Top of the Pops producer Robin Nash. C5 had portable Eiki projectors, and were usually only used in the mornings to screen rushes. Rushes would come in white paper bags. Sometimes we would spend most of the morning showing them. Maida Vale was where film sound tracks were transferred to tape for radio, using Ross machines and RCA sound. We would run the film, and a recordist in another room would record it for the airways.
Alexandra Palace, where British TV started, was equipped with 35mm Ross and 16mm Bauer. There was a separate area for 16 and 35mm. Before moving to Milton Keynes the Open University was based there. Projection equipment was also housed at Kensington House and Woodstock Grove. As well as operating projectors, the projectionists would operate the German Steenbeck machines. These were used for editing and the viewer, after we had loaded it, was left to control it themselves. They could keep going back on the film or stop it if required. Researchers usually used these machines. I remember a researcher, who was working on a nostalgia programme telling me that a lot of material had been junked. There were only a handful of some of the programmes left, for example Six Five Special and Juke Box Jury. Many tapes had been wiped after use. At Centre House, opposite Television Centre in White City was where the programme acquisition department was. There we ran features and American TV material. The projection room housed two 35mm Bauer machines and two 35mm Kalee 21 projectors. I remember running the feature The Man that Shot Liberty Valance. One of the reels was completely out of sync. At the lab the sound negative must not have been aligned with the picture negative.
Villiars House, which was by Ealing Broadway station, was the home of BBC Enterprises, the sales side of the BBC. Here we would run prints that were destined for home and abroad. The projection room had portable projectors and Perfectone bays. When video became popular many had the programme sent to them on Umatic cassette instead of film.
At Television Centre there was the news department. There was a projection area where 16mm reversal film was screened, with separate magnetic sound. Later, Sony Umatic videocassettes were employed for news items. Projectionists would move from area to area and sometimes be required to spend a couple of weeks in the provinces. I was sent to Cardiff and Bristol. Apart from editors, directors etc many film, TV and pop stars came to see the films, including Morecambe and Wise, Anthony Quinn, Suzy Quatro and Pauline Collins, who bought me a coffee from the Ealing canteen. Great days.
David A Ellis © chestercinemas.co.uk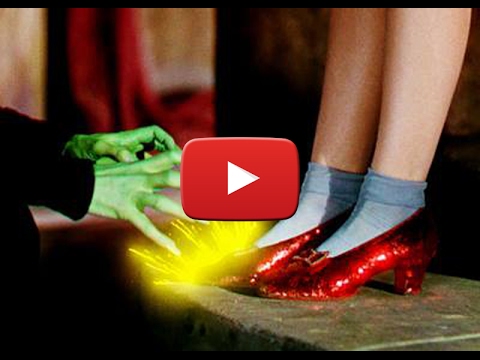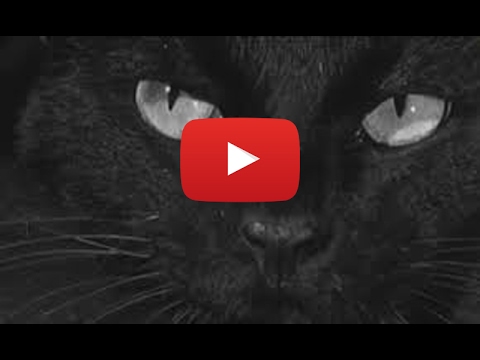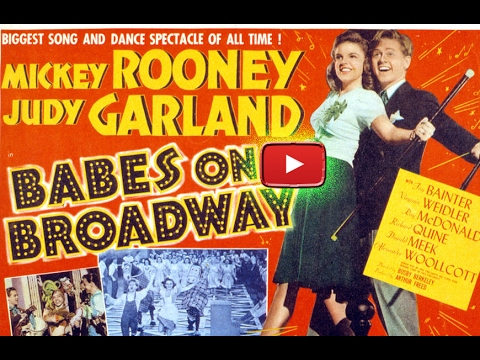 In APRIL'S update ~ The Man behind the beam… GORDON POTTER