Our latest update ~ MAY 2017
12 MONTHS ON ~THE COMPLETE LINE UP OF CHESTER CINEMAS BROADCAST ON DEE 106.3
Time flys. Certainly it seems that way on this website!
One year has gone since chestercinemas.co.uk was launched.  The most important thing is how it has brought so many people together to share their experiences of either working at the cinema, or going to their favourite venue. The Chester Cinemas Facebook Group enables interaction,and often comments are transferred onto the website where several thousands read the pages each month. The website is managed by people who have been employed in cinemas, and fully understand the workings of Chester cinemas, past, present and future. It is the key ingredient to the success of the website.
The detailed research of David A Ellis into Chester cinema and theatre history, together with his marvelous written and sound interviews that he has contributed is certainly appreciated by the many who leave their good feedback . As many know, David is the author of several books. David's written pieces about cinema and theatre history are published in magazines, and newspapers frequently, with his work widely accessed in many other areas of the modern media, so now it is fortunate for us that in his progression he has agreed to become involved with the operation of chestercinemas.co.uk, contributing many exclusive articles and keeping a watchful eye on accuracy of everything that appears.
Our colleague, Roger Shone, a local cinema historian and a fountain of information contributes so much from his vast collection of cinema,and theatre memorabilia. He has supplied so much material and information to chestercinemas.co.uk for publication that makes the website so special and appealing to so many, far and wide.What Roger can recall about the golden era of Chester cinemas is amazing.  Like David, Roger has worked in cinemas for many years, and has a passion for true film presentation.
We are confident that on present monitored trends, chestercinemas.co.uk will continue it's present high performance in maintaining return visitors, and will substantially increase new readers over the next twelve months.
Peter Davies©chestercinemas.co.uk
________________________________________________________________________________________________________________________________________________
This recently found film clip was taken at the ABC Chester in 1962. It shows a fifteen year old trainee projectionist (Peter Davies), operating the two projectors. Also filmed are the original spotlights, these were replaced shortly after, ready for the pop concerts. The lighting board, non sync decks (record decks), & mercury rectifiers, which provided the power for the carbon arc lamps.
______________________________________________________________________________________________________________________________________________________
Peter Suschitzky, son of legendary cinematographer and photographer Wolfgang Suschitzky was in London. His son Adam is also a cinematographer. He is featured in my new book, In Conversation with Cinematographers. Suschitzky's passion was music but his father suggested he kept that as a hobby. He went to the Femis Film School in Paris and went on to shoot a number of films for cult director David Cronenberg. As well as being the DP he likes to operate. He says he could tell an operator how to start and finish but would have no control in-between. His films for Cronenberg include Spider (1992), Cosmopolis (2012) and Maps to the Stars (2014). He has also worked with the late Ken Russell.
First of all, what was Ken Russell like to work with?
I was very lucky to work on his films. The production values were generous and large. We had big sets to play with and Ken always put a strong emphasis on the visual aspect of his films. I have worked on good films with Ken.
Was Litzomania a long shoot?
I think it was quite long and I think we may have gone over schedule. On the first day a young actor playing the composer Wagner was required to fly. Unfortunately the wire broke; he fell and broke his leg.
Would you tell me about working with Russell on Valentino?
It was very interesting. We had Rudolph Nureyev in it, whom I got to know a bit and liked a lot. I think both of Russell's films were an adventure for me in those days. I remember Nureyev was annoyed one day. Ken tried to provoke him by asking an actress to push her breasts into his face. He felt insulted by it and walked off the set for half a day. That was the only time he was upset. Ken was just being provocative.
What was it like working with David Cronenberg?
It was just wonderful filming with Cronenberg. He knows just how he is going to use his material. He doesn't do many takes or angles. At one time he used to do a lot of coverage, but doesn't now. He is very confident. I had a delightful time on A Dangerous Method (2011). My first all digital film with him was Cosmopolis (2012)
Have you any favourite Cronenberg movies?
I think my two favourites are Naked Lunch (1991) and Dead Ringer (1998).
What was it like to work on The Rocky Horror Picture Show?
We only had six weeks to shoot it. We had to work very quickly. We had one advantage and that was that the cast was the same that had played it on the stage. This helped the production to move along quickly.
Do you have second units on your films?
No, not often. On large budget action films like The Empire Strikes Back and Krull I have used second units. As I do more intimate films there is no need for a second unit.
I understand you do your own operating?
I have operated myself for many years, which I prefer. Of course some producers love the cinematographer to do both jobs because it is cheaper for them. On very expensive movies I work with an operator. There is more pressure the higher the budget is. If the production falls behind schedule they may point to the cinematographer. Fortunately, I have never fallen behind schedule when doing both jobs.
Have you won many awards?
No, I haven't won that many awards. The films I am drawn to are not the kind that gets Oscars.
What was director Waris Hussein like?
The first film I worked on with Hussein was A Touch of Love (1969). He was a good director, especially with actors. A lot of the movie was shot in the studio. It was my first studio film and I quickly had to learn how to cope with the sound boom. In those days it was a large piece of machinery on which the microphone was placed. I quickly had to learn
how not to cast any shadows on the set. The other Hussein movie was Melody (1971). Alan Parker wrote the script before he went into the world of directing. It was shot in the Hammersmith area of London
You did two pictures with director Claude Whatham – what were they like to work on?
I made That'll Be the Day and All Creatures Great and Small with Claude. That'll Be the Day was filmed on the Isle of Wight and was great fun to work on. All Creatures Great and Small starred a young Anthony Hopkins. The first scene I did with him had a dog that the Hopkins character was going to put to sleep. No one had said to the owner of the dog that it should not be fed for several hours before the shoot. The dog defecated in what was a very small room. We were all gagging from the terrible smell. Hopkins, being the professional he is carried on with the scene.
Did you ever consider becoming a director?
I have thought about it from time to time. As long as I can go on finding interesting projects to work on as a cinematographer I shan't feel that I am a frustrated director. Directing is such a personal commitment. I would want to do a personal type of movie, which is becoming harder to finance.
What do you think of filmmaking today?
Today there are fewer films being made. I am sad that many independent cinemas are closing down. People in many countries don't seem to be very interested in the smaller films. There are more people looking for less work.
Are there any directors of photography you admire?
I am reluctant to name names. I look at films as a member of the audience and like everyone else wish to be sucked into the narrative and the characters on the screen. I don't primarily look out for the cinematography. Inevitably I do take notice of it, especially if the movie is bad. One film I keep going back to for visuals is the 1927 film Sunrise.
Do you find cinematography demanding?
I am sure some of my early films were difficult because I wasn't as confident. All films are difficult and make tremendous demands; not just physically but also on the imagination.
How did you become a cinematographer?
I took up photography as a child and became more and more interested in it. My first passion was music and I wanted to become a musician. My father Wolfgang suggested I keep that for pleasure. I went to study film in Paris but because I was impatient I was only there for a year.
When I was nineteen I joined a commercial studio in London as a clapper boy. I soon got bored with that and asked to be transferred to their documentary division. The company was called World Wide Films. The reason I wanted to work in documentaries was that I knew they had small crews and I'd be a focus puller as well as a loader.
After a few months on documentaries a director asked me if I would like to go to America as an assistant on a series of TV documentaries, joining a German TV documentary crew. This was followed by the producer, who had seen some of my stills asking if I would like to work as a cameraman in Latin America. I was twenty-one at the time and jumped at the chance. I spent a year in Latin America shooting on 16mm black and white, photographing political and sociological subjects.
When did you get into features?
I could have stayed on, I wasn't asked to leave but being as impatient as ever I thought what I lack is experience in drama. I had had enough of reality, I wanted to work on fiction and get experience in studios and location. I went back to London with a lot of stills that I had taken in Latin America and showed them to Kevin Brownlow, film historian, filmmaker, author. He had been a film editor and was going to make a film on weekends and he asked me if I'd like to be his cinematographer. So it was really through my stills that I got my first two important jobs as a cinematographer in documentaries and features.
Brownlow's film was called It Happened Here (1965). I was twenty-two years old and it gave me a kind of visiting card. I could say I'd made a feature film. It was bought by United Artists and had a screening in the West End of London, even though it was only one cinema. Making that gave me a fantastic break. I believe it started out being shot on 16mm before I was asked to join it. When I joined, it was 35mm. We had short ends from Stanley Kubrick's 1964 film Dr Strangelove.
What did you do after that?
I worked on more documentaries, including one about the artist Francis Bacon. I also did some commercials and short films. Later I was asked to shoot Privilege (1967), directed by Peter Watkins. That was my first real professional film in colour.
It is reported that you worked on Peter Watkins 1965 film The War Game?
This is an error; I didn't work on the film. I shot The Peace Game, released in 1969, also known as Gladiatorerna with Watkins. This was after shooting Privilege.
Going back, were you influenced by your father?
Yes, he used to come home with little test strips from his film-making called Cinex strips. They were strips of twenty images, which went from light to dark. The director of photography picked the density as he wanted the print to be made at. He gave me some of these strips and I made a little homemade cinema and put the strips into the screen area. I dreamt myself into it being a picture palace. I occasionally went to see my father on the film set. I remember going to see him on the set of the 1956 film The Bespoke Overcoat. I saw him more with his still camera and I started taking photographs and processing them.
What do you think is essential for a good film?
Cinematographers can't make or break a film. What I think is essential for a good film is a good script. Sometimes I don't mind a badly photographed, well-scripted, well-acted film. Cinematographers can contribute a lot. They can enhance the atmosphere and the feeling of the movie through framing and lighting – so our job is a very important one.
Are you sad to see film eventually disappear?
I shall miss film. I love it for many reasons. I'm not entirely sad to shoot digitally for several reasons. Now when we finish a film, we almost always digitise the film. It looks terrific when we view it on a big screen in the digital suite, in the digital format, from the film to the digital file. When we print it, we lose a lot of quality, so I would rather stay digital once we have gone from film to digital. I don't really mind how I shoot as long as it looks as good as film or better. The demands on the imagination are the same.
Finally, your passion is music. What kind of music do you like and can you play any instruments?
I love classical music and I play the flute for amusement. I once played at the Hollywood Bowl, but not professionally. One day I was working there. I discovered that one of the actors also played, so we did a duet on stage during the lunch period. My favourite composer is Bach. I also like some of the pop music from the 1960s, but I don't seek it out.
David A Ellis © chestercinemas.co.uk
_________________________________________________________________________________________________________________________________________________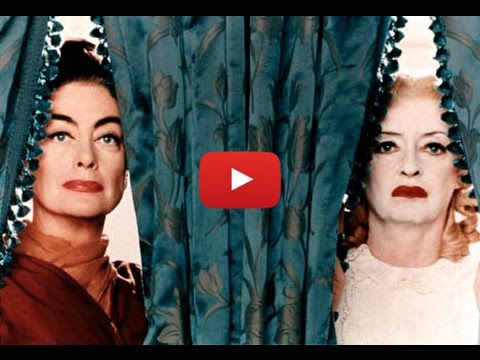 Click on the above picture to hear Bette Davis comment on the feud
A long time a go in a galaxy far, far, away, I remember as a young projectionist at the ABC Chester in 1962 showing "Whatever Happened To Baby Jane". Two of Hollywood's best known actress battling through a story of sibling jealousy and revenge. Little did anyone watching the movie at that time realize that this was a continuing real life feud between these two powerful women. Click on this video to watch the interview filmed 25 years after the films release. Bette Davis cannot conceal her contempt for what Joan Crawford did to her. Below are details of the forthcoming Tip Top production at The Forum Studio which depicts the Davis v Crawford feud. Certainly not to be missed!
Peter Davies©chestercinemas.co.uk
"Bette and Joan" by Anton Burge will be staged by Tip Top Productions at The Forum Studio Theatre (in part of the former Chester Gateway Theatre) from 26th -29th July.
Set in Hollywood during the filming of "Whatever happened to Baby Jane" in 1962,  it tells the story of the feud between the legendary Bette Davis and Joan Crawford. For thirty years these sirens of the silver screen have shared many things, stardom, adulation and husbands. Now, with their popularity and careers in decline they come together to share one more thing – starring roles in the same movie.
They realise they have to work together to make this movie a success, but they don't let that get in the way of their backstage bitching, backbiting and double crossing. There is the private side of them that they try never to let the other see, their insecurity, family problems and the need to earn money.
However, during the course of  the play they show that aspect to us as they take us on a journey through their triumphs and tragedy.
(*Contains very strong language*)
Tickets can be booked online via www.chestertheatre.co.uk where full details of the full 2017/2018 season of plays and other events at The Forum Studio Theatre can be found. Alternatively, contact the box office on 01244 341296.
_____________________________________________________________________________________________________________________________________________________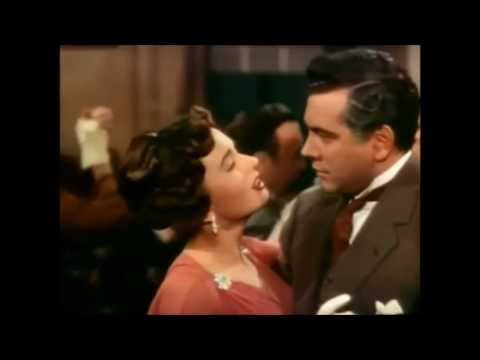 THE FABULOUS ANN BLYTH….Click on the above picture to play this scene from The Great Caruso. First shown in Chester at the Gaumont Theatre in 1951
________________________________________________________________________________________________________________________________________________________

The Searchers
started their recording career back in 1963. Their first big hit was Sweets for my Sweet, followed by catchy songs such as Sugar and Spice and Needles and Pins.
The line up back then was John McNally, Mike Pender, Chris Curtis and Tony Jackson. Jackson left the group in 1964 followed by drummer Chris Curtis in 1966. Frank Allen, who is still with the band, replaced Jackson. John Blunt took the drumsticks after Curtis's departure. In 1969 it was Billy Adamson that was banging the drums. Eddie Roth took over in 1998 and was beating the drums until his departure in 2010. Mike Pender left in 1985 to set up Mike Pender's Searchers, which is also still going today. He was replaced by Spencer James. So we have two groups knocking out all the hits. Sadly, Tony Jackson passed away in 2003, followed by Chris Curtis in 2005.
The present line-up is John McNally, Frank Allen, Spencer James and Scott Ottaway on drums. This interview with McNally, who was born in 1941 in Liverpool, was conducted before an appearance at the Gladstone theatre, Port Sunlight in Cheshire. As a youth he suffered from TB and it was while recovering that he took up the guitar. He says if he hadn't been ill he wouldn't have bothered to learn it. He is the only original member of the original band. Despite Frank Allen being in his late sixties and McNally in his seventies, the enthusiasm is as strong as ever and the band tour extensively.
What got you interested in joining a group?
I started playing skiffle around the street corners in the 1950s. Tony West, a friend of mine suggested we start a band. Eventually Tony went into the motor trade and I got other people in. Later Tony ran Tony West Entertainments. Some didn't stay long but in the end it was me, Mike Pender, Tony Jackson and Chris Curtis.
What type of music influenced you as a youngster?
I had an older brother who went to sea and brought American records back. First of all he brought Hank Williams stuff home followed by many others. All this music had a great influence.
When were the Searchers formed?
It was in the late fifties, the name came from the 1956 film The Searchers. We all had day jobs and we turned professional when The Star club in Hamburg, Germany came on the scene. First of all we took a month off work to allow us to go over. They asked us back again so we asked our parents if we could pack our jobs in, which they weren't too happy about. They said we would never make a living playing music. I was working as a semi-skilled fitter. Mike was a floor layer, Chris worked in a pram shop and Tony was an electrician.
How did you get spotted for recording?
The Beatles had made it with Love me Do and Brian Epstein had signed others up. Epstein came to the cavern club when we were appearing. We were last on and before that we were in The Grapes public house and got a little worse for wear, so Brian said I'll pass on you. We thought then that we were going to miss the boat. We decided to go to the Iron Door club in Liverpool and make a demonstration record. We sent it around and were approached by music man Tony Hatch. He said, "I like what is on it, can you come down to London and record." We said, no problem, we are on our way to The Star club, Hamburg anyway, we will nip into the PYE recording studios at Marble Arch. That is what we did; recorded Sweets for my Sweet, then went over to Germany.
While we were away they said they were going to release Sweets for my Sweet. So it was quite an exciting period. Then it wasn't selling and we thought we had definitely missed the boat. John Lennon was asked what was his favourite record at the moment. He said Sweets for my Sweet. The press in London thought 'who are they,' they thought we were American. Once Lennon had said that, it was in all the music papers, becoming number one in two weeks.
Who was the lead singer on that?
It was Tony Jackson; all the early stuff was Tony.

When You Walk In The Room…Click on the above picture to play
Was Needles and Pins Tony?
No, Needles and Pins was Mike Pender. Tony Hatch didn't feel Tony was right for the lead vocal on that number. It was after this that Tony wasn't happy and said he was leaving the group. Tony was the hard edge of the band. Suddenly we were led into a country rock field with Mike's voice, my voice and Chris's voice. Chris had one of those amazing voices that could mimic anyone. All his harmonies are beautiful and his rock and roll stuff is superb. From the time Tony left, Chris did all the hard stuff. Tony had that solid, rough Liverpool edge on it, a bit like Lennon. He was sadly missed when he left.
Did you ever think of leaving and going solo?
No, I'm not that egotistical. It doesn't bother me; I run and own the band with Frank Allen – it's just something I always wanted to do.
Did your songs require a number of takes in the studio?
Not in the early days. We recorded twelve songs for the first album in one night. It wasn't until later that we started experimenting with over dubbing.
How long did it take to record a single?
The early singles only took a couple of takes to get them in the can. We did more recordings and releases than the Beatles in a period of three years. The Beatles were allowed to experiment, we weren't. We were worked hard because at the time they thought we would only be around for a short time.
Finally, did you sometimes have session musicians to create extra sounds in the studio?
No, not in the early days. When we did the Liberty recordings abroad, which I don't like one bit, they brought in extra people to finish them off. A band has got individuality, its like when the Beatles brought in Billy Preston and people like that doing stuff on recordings – it doesn't work.
David A Ellis©chestercinemas.co.uk
______________________________________________________________________________________________________________________________________________________
Chester born comedian, actor and singer Ray Fell was for many years at the top of his theatrical and TV profession. In 2016, he sadly passed away, having spent many years living in Las Vegas, where he once performed.
Fell was very popular in the 1960s and '70s, appearing a number of times at the London Palladium. He was discovered by comedian Ken Dodd in a Liverpool club. He went on to appear in seaside summer seasons, pantos, cabaret, TV and films. He was in the popular TV show The Comedians. He co-starred with Lulu and Mike Yarwood in 'Three of a Kind', shown on BBC 2. He was signed by Beatles manager Brian Epstein in 1964 to appear in the Beatles Christmas show at the Odeon Hammersmith, London.
In September 1970, he had a leading role in the musical version of 'No Trams to Lime Street', based on Alun Owens television play, at the Richmond theatre, London. Music was by Marty Wilde and Ronnie Scott.
Fell was also an impressionist and when on the Mike and Bernie Winters show he impersonated Bernie.
Another of his successes was starring with the great Danny La Rue in the West End production of 'Queen Passionella and The Sleeping Beauty', which ran for a record seven months. Apart from stand-up, he had ambitions to be a comedy actor, and took acting lessons at The Royal Academy of Dramatic Art (RADA). Fell was offered a part in the movie 'The Virgin Soldiers', but had to turn it down due to work commitments. He was also in the film 'Every Home Should Have One'. He has appeared in the TV series 'Charlie's Angels'. In March 1978 he had his run at the Tropicana in Las Vegas extended by another six months. He also performed at every resort on the strip, as well as appearing at many other US venues. He had a catchphrase called 'We Danced for a While', which was displayed on many Las Vegas T-shirts. It was while he was appearing at the Victoria Palace, in London on the Cilla Black show he was spotted by an American club owner, who invited him to appear in Las Vegas. In 1972, Fell was in the panto 'Cinderella' at the Empire, Sunderland, which went on to be extended by two months, making it the longest running pantomime, at the time, in the history of the theatre. Fell was also a singer. He released 'I Will Come To You' on the Fontana label in December 1965. Another of his numbers is 'Something Like That', released on the MGM label in November 1967. In 1969, Fell was called a brilliant comedian by the press, when he appeared alongside Freddie and the Dreamers at Blackpool's South pier in the show called 'The Big Star Show 1969'.Dennis Critchley who managed, and also occasionally performed at the Royalty Theatre in Chester, which had become The Royalty Theatre Club, produced the Blackpool show. In the same year Ray compered the big Andy Williams concert at the Free Trade Hall Manchester.
A reporter said of Fell, "Ray Fell brings his suave, slick, smooth-talking comedy. He times his material to the laughter – split second, giving an audience barely enough time to catch up with the gag."
Fell has been on stage with a great number of top names, including chart toppers The Bachelors. He has also done several radio broadcasts, one of them being 'The Gag crackers Ball' on radio two.
After moving to Las Vegas not much was heard about him and there is very little on the Internet, but Ray Fell is up there with the greatest.
David A Ellis©chestercinemas.co.uk
____________________________________________________________________________________________________________________________________________________
At LONG LAST, Storyhouse opens it's doors as Chester's new culture centre on 11th May, with the integral "Light Box" cinema opening the following day. Although small, the 100 seat boutique cinema brings at least a cinema screen back to the centre of Chester. The new Picture House multiplex cinema planned to be built soon will be adjacent to the Storyhouse building, so this screen will be welcomed by movie goers in the mean time.
This press picture shows the first early morning queue for opening day tickets as the  Odeon opens in 1936. The line extending down Hunter Street.  The doorway to the building on the right was directly at the rear of the cinema, exactly where the new theatre has been built.
©chestercinemas.co.uk
________________________________________________________________________________________________________________________________________________________
Our June update features Barbara & John Paskin's memories of their time working at the Chester Gaumont cinema. The RKO story & another star interview with David A Ellis