Our Latest Update ~ NOVEMBER
During 1964 I remember being summoned to the office of the general manager, the late Douglas Stewart Baker. He asked me to hand deliver a letter to a recent trainee manager applicant for the office. Some cheek I thought. Did he think me; a probationary projectionist was a postman? Well at least it got me away from the daily routine of the projection room. He must have deemed it important that this letter reached the successful applicant safely.
I was to learn shortly that this trainee manager was Dennis Davidson, a young teenager exactly my age. Little did anyone imagine at the time, that this trainee would, within six years form a media Public Relation company that was to become the most successful on a global basis, with offices in London, Los Angeles, Cannes, Sydney.
First impression was he was both shy and introvert, but once you got to know him you quickly found he was the complete opposite. Management at that time was seldom promoted from within the ranks. Trainees were recruited by the manager and under his direct influence. It seemed strange that we needed two trainees in the office at that time, one was the usual complement allowed, particularly as a reduction of projection room staff  was rumored.
It was apparent that Douglas Baker had identified a quality in Dennis, and that he intended to nurture his prodigy.
It was at the time when pop concerts were staged up to three times a week. Dennis quickly showed an interest in promoting these locally. Although a youngster, he had the ability to confidently converse with people of any age or background. Baker started to hand over a lot of responsibility to him which Dennis took in his stride. He was soon appointed as one of the assistant managers. His involvement with the press was impressive, with the cinema's promotions featured prominently in all the local newspapers, much to the annoyance of our local competition. With Douglas Baker's appointment as manager of the new ABC Centre Bristol in November of 1966, Davidson worked alongside Ken Cooper, another assistant manager with a genius for generating the right sort of publicity. Within eighteen months Davidson departed for London where he worked in Public Relations in the TV-Radio publicity department at the Associated British Picture Corporation (ABPC) Group from March 1968. The TV-Radio publicity department serviced the exhibition, distribution and production interests of ABPC in London. These included the ABC Theatre Circuit, Warner- Pathé Film Distributors and Elstree Film Studios. The person who recruited him was David Jones, who managed global communications for ABPC. He ran the department like a family, and although he was very old school, he understood new media as it was then. He could get any editor from Fleet Street around a table or on the phone. He sat on the top boards of all the cinema companies, all the studios. David Jones was a very powerful individual and taught Davidson much – for example, that Public Relations could influence the strategy of major companies.
In 1970 Warner Pathé split and the business became MGM EMI. ABPC wanted to move him off the payroll across to MGM EMI. Davidson resigned his position. He was to admit " With the arrogance and naivety of youth, I set up Dennis Davidson Associates. It was a leap into the dark".
Later, while on holiday in the Bahamas, he met someone who, until his death, became a business partner for the next 25 years. At first, Tony Franklin invested in DDA, but soon joined us when he realized he wouldn't get his money back. He was incredibly influential in the success of the company.
Lew Grade was another influence. ITC became our biggest clients until he left. Davidson recounted "I've always been amazed by the man, his energy and work ethic. Again, Lew was someone who, though based in Britain, could straddle the world. He recounted an anecdote at a lunch celebrating DDA's 25th anniversary. He had called me into his office one day and asked: "What's one and one"It depends on whether you are buying or selling," I replied. And after that he gave me all his business".
In a Guardian interview, Davidson stated that he had three mentors, Douglas S Baker- David Jones- Lew Grade
The company can list hundreds of major film & TV releases in their PR portfolio.  DDA (the name was changed to DDA Public Relations Limited in 2003) has become the most successful entertainment industry public relations consultancy operating on a global basis. At Cannes, the company has tremendous influence, it matters not where the venues are worldwide from LA to Singapore you will find DDA as the leader in media PR.
The DDA Group companies are now involved with event management, marketing and creative services.
Davidson served on one of the six committees that formed New Labour's Film Policy Review.
He is a Fellow of the Institute of Public Relations, the Institute of Directors and the Royal Society of Arts, a member of the Academy of Motion Picture Arts & Sciences, of BAFTA UK and LA, and the Variety Club of Great Britain (he held the pro-bono position of Press Guy for Variety Clubs International for a six year term).
Married to Janette Day, a film producer, Davidson has one daughter and three sons.
In recent years Dennis wrote to me following a cinema article in the Chester local press which had been forwarded to him. He asked "did I remember the immaculate appearance of Douglas Baker?" How would I ever forget that? The image is etched clearly in my memory! He continued to modestly informed me on how his career had progressed from the day I delivered that letter!

Peter Davies
chestercinemas.co.uk
______________________________________________________________________________________________________________________________________________
Retired cinematographer Billy Williams was born on the 3rd June 1929 in Walthamstow, London. His father Billy senior was a cinematographer and at the age of fourteen Billy junior assisted him. Williams first worked in documentaries and then graduated to television and feature films. He had Oscar nominations for Women in Love and On Golden Pond and had several BAFTA nominations. He won an Oscar for Gandhi (1982). He became a member of the British Society of Cinematographers (BSC) in 1967 and was their president from 1975 – 1977. He had BSC nominations for Billion Dollar Brain and Sunday Bloody Sunday. Williams won BSC awards for Eagle's Wing and Gandhi. He taught cinematography at the National Film Theatre (NFT) starting in 1978. In 2009 he was awarded the OBE for services to the film industry.
Did you want to work with film because your father was in it?
I left school at fourteen, not knowing what I wanted to do. I had been immersed in films for as long as I could remember. This seemed the natural thing to do. I had the chance to work for a stock broking firm but I thought that would be pretty dull, so I went with my father. He started in the film industry in 1910. During WW1 he went into the navy and filmed the surrender of the German fleet at Scapa Flow.  After that he moved into documentaries, which included Cape Town to Cairo in 1928. He did features in the 1920s and '30s, so I grew up surrounded by film equipment. I was with him for around four years and the highlight was going to East Africa at the age of seventeen to make educational films for the Colonial Film Unit.
How did you get into features?
In those days features were like the premier league and I wasn't in it I always wanted to get into them but moving into features was almost impossible. In the 1950s commercial television arrived and I got an offer to work for a commercial company. It was a company called Television advertising and they operated from a basement in Wardour Street, London. I then started to learn about lighting. While I was there I worked with a number of people that went on to become well-known directors. There was Ken Russell, John Schlesinger and Ted Kotcheff.
I got my first feature San Ferry Ann (1965) through production manager David Anderson. It was a comedy in black and white that had no dialogue. I went on to shoot several low budget films and then got a break through Ken Russell. He was about to shoot Billion Dollar Brain (1967). Cinematographer Otto Heller was engaged to shoot it but he refused to take a medical that was required. Harry Saltzman said to Ken "Who do you want to photograph it?" and Ken asked for me. I went along and was able to get a reel or two of a film I'd being doing with Tony Richardson called Red and Blue (1967) and got the job.
You bypassed the focus puller and operator stages?
I operated in documentaries where it is just a two-man crew. I was never a focus puller or operator. Billion Dollar Brain was filmed in Finland and at Pinewood studios where there were huge sets, which I found quite daunting. It was nerve racking working on that scale because I hadn't any experience of working in a big studio.
Would you tell me a bit about Women in love (1969) you shot with Ken?
Women in Love was the best visual script I ever had. It had all the opportunities that a cinematographer could wish for. It had, in addition to straightforward day interiors and day exteriors, night interiors and exteriors. There was a very extended magic hour scene and it had a lot of firelight
and candlelight and a very long sequence in the snow in Switzerland. So it was a very broad and interesting palette to work with. Ken was in agreement with me that we should go for very strong colour effects like the colour of firelight, which is very orange. In the famous wrestling scene I filtered all the lamps to be the same colour as the fire and created a flickering effect.
The wrestling scene was played in a large room on location. The actors only did one day fully nude. Another day we shot them from the waist up. We photographed it with two hand held Arriflex cameras, shooting mute. This gave us mobility to follow the action. We only had two days to shoot it and shortly after that we went to Switzerland. When we came back, the editor said to Ken that we need something more. Ken wanted to do a sequence in high speed, but we no longer had the location. All we had was the rug they had been wrestling on, so we went to a little studio in Merton Park, London and I recreated the effect of the flickering firelight. By using the same techniques of lighting and shooting everything close, it cut together perfectly.
Would you tell me about working on Gandhi?
We tried to stay as close as we could to Gandhi's life in all regards. We looked at hours and hours of newsreel footage. Ben Kinsley was just remarkable. When he played the old man in his seventies, he remained the old man in rehearsals and on the set. He stayed in character, even when he wasn't acting.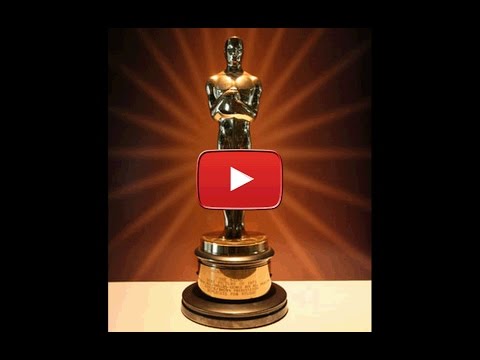 The film took around twenty-six weeks to shoot. Unfortunately I suffered a slipped disc and I had to return to the UK for treatment. Cinematographer Ronnie Taylor took over. Eventually I went back to finish it and we shared the credit and both received Oscars. The director Richard Attenborough was wonderful with the actors and very caring and considerate. I really enjoyed working with him and everyone called him Dickie. A few weeks prior to shooting Gandhi I was working On Golden Pond (1981) with Henry Fonda and Katherine Hepburn. I got an Oscar nomination for Women in Love and another for On Golden Pond and then got lucky with Gandhi.
When did you retire?
I decided to retire on New Year's Day 1996. For a while I missed the buzz of it, but I was able to continue working with students, so I spent a few weeks a year with them.

David A Ellis

chestercinemas.co.uk
____________________________________________________________________________________________________________________________________________________
The original Odeon chief projectionist who was there from the opening day, Saturday 3rd October 1936, until late 1969 when he retired.
A mild mannered man, he saw many changes during his time at Chester. Like Hugh Jones, chief projectionist at the ABC Regal, he began his career as a rewind boy in the silent cinemas, and had to quickly learn the new sound systems, from sound on disc to the sound track printed on the film. He had a complement of five other projectionists on his staff. The war years were difficult to recruit male staff, so Ernest turned to his wife to help on the projectors. She stayed on for several years after. Pictured here with her husband in this forties picture of the projection room.
There were only five chief projectionists in total at the Odeon from start to finish, of which chief Hall was the longest serving with 33 years at the one cinema.
chestercinemas.co.uk
__________________________________________________________________________________________________________________________________________________
Shotton's New Theatre
Built by one family. Remarkable achievement. From Cheshire Observer 1922.

During the present housing shortage, we have heard from time to time accounts of men who have built their own cottages or bungalows, but such feats have been eclipsed at Shotton, where a theatre has been built by one man, assisted by his two sons. We refer to the Alhambra a spacious place of entertainment, which is to be opened on Christmas day. This large and substantially built edifice will stand as a permanent monument to the energy and hard work of one man and his two sons. It has been created almost entirely by them.
The man who has this remarkable achievement to his credit is well known in Shotton, where he has resided eleven years. He is Mr John Jones builder and contractor, and his two sons who assisted him are Harold and John. His daughter, May, also has done her part in the work, having sewn all the window curtains and upholstered many of the chairs.
About five years ago Mr Jones conceived the idea of erecting the Alhambra and drew up plans of the proposed building, but was not able to proceed with the work on account of the war. In August 1919 a start was made. A piece of land abutting on Chester Road, Shotton, 175 feet long by 66feet wide was bought. The next thing was to dig out the ground for the foundations, but as the ground was very hard, they did not have to go deep. Reinforced concrete foundations were laid for the hall, which is 97 feet long by 66feet wide. The outer walls are built of ordinary brick, two feet thick, and rise to a height of thirty-four feet. For three weeks Mr Jones employed a labourer, but the latter gave up at the end of that time, and Mr Jones then brought his sons into the work. Speaking of the great assistance they had rendered him, he remarked to an Observer representative the other day, "Talk about work – they are a treat." The building has a circular roof, supported by steel trusses. These trusses, of which there are nine, are all about two tons in weight, and Mr Jones and his sons alone hoisted them into place. There is a large balcony of concrete supported by steel girders, with seating accommodation there for five hundred people. The well of the hall will hold six hundred people, so, that altogether the theatre will easily contain a gathering of 1,200 people. People can better realise the immensity of the task, which has been performed by the erection of this building when it is known that altogether the material used weighs over 2,500 tons.
All the girders and other steel parts were bought in the raw state, and put together on the premises by Mr Jones. A large lounge has been provided for patrons and there are nine dressing rooms. There are eighteen exits. Mr Jones's eldest son Harold has done most of the woodwork, which is chiefly mahogany. Even the window frames are of that wood and the front of the circle and boxes are of polished mahogany panels. The stage itself is forty feet by forty feet, with an opening to the auditorium 28feet wide by 24 feet high. It will accommodate the largest company travelling, including The Whip and The Still Alarm. The whole building is lighted by electricity made on the premises by a Cromley crude oil engine, which supplies seven hundred lamps.
A few weeks ago, in order to complete the work in time for the opening on Christmas day, Mr Jones employed a few joiners, but apart from them, there has been no work done outside the family. The first performance will be variety turns. Pictures will also be shown. Mr Jones came to Shotton eleven years ago from Silverdale North Staffs to start in business as a building contractor. After twelve months residence he built the Shotton Picture Palace, which is at present owned by himself and relatives. He is a man who neither smokes or drinks and during the whole of the time he has been engaged on the Alhambra he has not missed a day at work, except when away buying material.
Now, the job having been completed Mr Jones finds himself famous, for the whole country has read of his achievement and marveled at it.
Researched by ~ David A Ellis
_________________________________________________________________________________________________________________________________________________________
This 1970 picture of the chief projectionist, John Lightfoot, carrying the Simplex projector head out of the soon to be demolished Classic cinema in Foregate Street, Chester, has some relevance today, particularly on the technical cost at the exhibition end of the business.
The projector John is holding was the original that was installed when the cinema opened in 1936. It was responsible for the millions feet of film that had been projected onto the Tatler/Classic's screen, entertaining countless thousands during 33 years of the cinema's existence. The cost to the the company, other than the initial capital outlay, was minimal, the financial reward was immense . Maintenance when carried out, did not require rocket science. Usually a projectionist would carry out lubrication and cleaning of this piece of precision machinery. It was then the position of the chief projectionist to teach his staff how to carry out the more detailed and complex adjustments, together with the art of presenting the film programme correctly.
The staffing of projection rooms was costly, often it could dwarf that of the outlay of the management wages. So the low cost of keeping the equipment running was of some importance in the cinema's budget. In latter years the cost of replacing xenon lamps was the main outlay, but the cost of maintaining the projector head was extremely low.
Like a thief in the night, digital projection swept in, quietly and quickly, catching many by surprise. The advantages of digital projection were many, when compared to film.
The film makers and distributors were the main beneficiaries of the digital change over. The high cost to them of supplying vast quantities of film worldwide would cease.  Obviously  all cinemas were to change over to digital technology quickly. The capital expenditure on new projectors and the technical management control equipment was eye-watering. Deals were struck with the distributors and exhibitors that the money saved on film could be re-invested in helping change the systems over to digital. Trials began, and immediately it was accessed that little or no technically supervision was required in a digital projection room. The new system was deemed "fool prove".
At local level, management were given tuition on programming the servers, with more detailed technical supervision being controlled from centres many miles away, often in other countries.Technical roles became redundant within a short time. Some technicians stayed on, being absorbed into management roles, others who were offered lesser roles- quit. Many cinema technicians (the term projectionist being dropped by the major cinema operators in the early 80s), were aware of the pending change to digital. Most embraced and welcomed the change, others were not so receptive. Like many businesses, cinema was not immune to the changes in technology, and had to move foreword to survive the aggressive competition from other forms of viewing movies.
The film projectors with decades of use, along with the expensive staff who operated them, were  replaced by projectors with a short shelf life, that cost many thousands of pounds. Whether leased or bought, the outlay was, and is considerable. 2k, 4k, 3D, Imax,Isense. together with all the various sound formats are geared to tempt today's customers away from their giant TV screens and other sources of media competition. No sooner is one circuit claiming technically superiority than their competitors are boasting they have the latest on the market being installed. The cost is immense, continual. and in many situations restrictive. With an ever discerning audience, cinema projection has never looked better across the board than it is at this time. One is left wondering have we reached perfection, or is the next way forward with super high definition panel screens, with projectors defunct altogether?  Time will tell.
chestercinemas.co.uk
_______________________________________________________________________________________________________________________________________________________
To secure pictures on the front pages in 1974,  the help of one of Robin Hood's merry band was called upon – alias usherette Shirley Shaw & Disney characters at Chester Odeon.  
December's update will show what displays were made to make the foyers full of seasons cheer
chestercinemas.co.uk