Our latest updates
____________________________________________________________________________________________________________________________________________________________________________________________________
Before the audience settle comfortably in their seat to watch the latest cinematic offering a lot of work by a great many people have taken place. A film can cost millions to make and an army of people to bring it to the screen. One job that creates atmosphere and emotion is that of the film composer. A film composers job is not an easy one. He or she has to convince the director that their score is the right one for the film. The one that best fits the action and sometimes becomes memorable.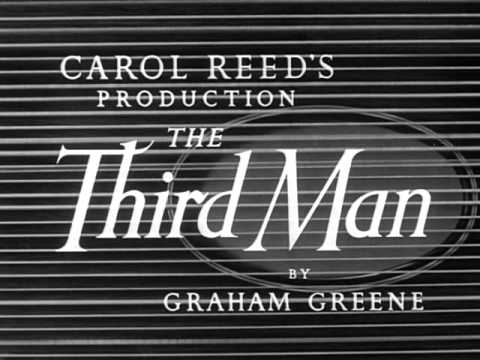 Click on the above frame to see and hear the opening credits of "THE THIRD MAN"
Some scores help to sell the film and can make a film that is not great, stand out. High Noon was a film that wasn't special as far as the story goes, but the theme tune became memorable and helped the movie become a success. Other westerns where the score stood out include The Good the Bad and the Ugly and The Magnificent Seven. Spielberg's ET and Star Wars are also scores that added greatly to the films.
The scores from many others also became memorable including Gone with the Wind, Lawrence of Arabia, The Third Man and Dr Zhivago.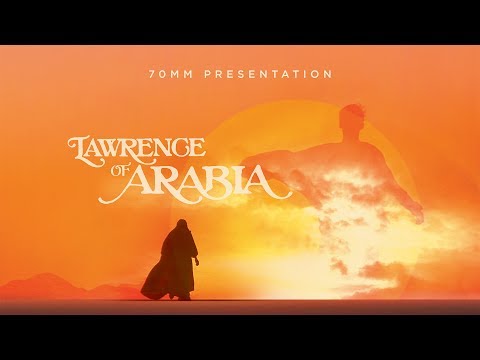 Click on the above frame to see and hear the trailer of"LAWRENCE OF ARABIA"
There are many successful composers, including John Williams and Carl Davies. Other notables include Alfred Newman, Hans Zimmer, Sammy Fain and George Fenton. Recently I spoke to several composers about their work and how they approached it. I spoke to Sam Watts. He has worked on a number of productions including the TV series Planet Earth. I asked if he composed quickly and did he spend a lot of time getting it right. He said it all depended on the schedule. Sometimes the composer is allowed more time on some than others. He said he always tried to get it right but sometimes due to time you only have time to get it good enough.
Many film score composers also orchestrate their music and sometimes conduct or sit in on recording sessions. Watts said he always sat in on the sessions and adds It is one of the best bits of the job. He said there is nothing like musicians breathing life into your score. John Koutselinis has recently scored for a film called The Great Alaskan Race. He also composed for Peter O'Toole's last film Decline of an Empire. He said it is a must to to supervise the recording. Usually a session supervisor sits in which is good to have, as they offer great help at the recording session. He says that changes regarding a composition can be changed at the last minute. It is the nature of the business.
Another film composer I spoke to was Mike Hall an American composer who has composed for a number of films, which include the horror genre. He said he puts ideas down on a digital recorder before he forgets them. He says inspiration strikes when you least expect it. Asked about how he went about composing for a film he said, sometimes he got musical ideas by reading the script and sometimes he gets to see scenes or the full edit. Other times he gets ideas by talking to the director. Sometimes he composes without seeing the film. Mike says he likes to write in different styles. There is a wide variation in what composers are paid. Big money is made by the ones at the top of the tree.
David A Ellis
chestercinemas.co.uk
______________________________________________________________________________________________________________________________________________________
CLICK ON THE ABOVE PICTURE TO VIEW THIS ICONIC CINEMA'S HISTORY.
The ODEON THEATRE, London Road, Liverpool. A cinema well known to many city movie goers who had to travel there in the 1950s & 60s if they did not want to wait months to see films such as "South Pacific", "West Side Story" that would be deliberately held back from being shown on cinema screens in Chester.
____________________________________________________________________________________________________________________________________________________
Seating for the cinemagoer has improved dramatically in the last few years,now with armchair comfort, with cinema exhibitors offering the patron much more leg room. It is a long way from the early days of cinema-going, when wooden benches were provided and many cinema visits were standing room only. In the early days films were screened in any old place that was considered suitable for a film show. These included empty shops, which were slightly altered. There were a few old forms with a projector at one end and the screen at the other. As the business improved specially built halls emerged, mostly built with wood and corrugated iron. Later, the palatial halls started to appear, with owners cramming as many seats in as possible, restricting leg room. Some were placed very close to the stage and the patron would have to look up to see the screen, no doubt giving them a stiff neck, along with eye strain.
Before 1912 most cinema seating was in the shape of forms. By 1913 there were two thousand more tip-up seats installed than in 1912. Gradually tip-up seating became the norm.
In 1916 one supplier of the tip-up was Arthur G. Cope. Apart from seating he was a general furnisher to the business. Geo W. Baker from Glasgow was another manufacturer. It was stated that the factory was under the supervision of a Mr John Ferguson patentee of the tip-up since 1896.
Another supplier was Pollard's from Birmingham. In 1911 their seating prices went from just over a shilling each to nearly six shillings. Fred Wilkins and Brother Ltd of Liverpool were also early manufacturers and suppliers.
In 1929 the Bioscope magazine carried an advert featuring seats for sale, which had been in use at other theatres. They included the Regent Brighton offering centre spring seats with deep backs in blue velvet with polished wood arm pads at twelve shillings and sixpence each.
George Palmer, a London based company supplied seating and other cinema requirements, including ticket machines.
Many theatres in the early days advertised what their seating was, stating tip-up seats, or all top-up seats. Some said they had a mixture, tip-up and others.
One well-known manufacturer was W.W. Turner and Co Ltd from Birmingham. Friese Greene Nicholson and Company from Sheffield also manufactured and supplied.
Tip-up seating goes back long before cinema, yet wasn't used in the days of early cinema. This was probably due to cost and the fact that people would go for the novelty value, not worrying what the seating was like. When cinemas were purpose built and films became longer, not just a novelty, the proprietors had to make them more appealing, so better seating was employed. But many still had a mixture for a number of years. For example, the Park cinema in Saltney, Chester, opening in 1923, had bench seats at the front for several years.
David A Ellis
chestercinemas.co.uk
______________________________________________________________________________________________________________________________________________________
Previous updates~                             
_______________________________________________________________________________________________________________________________________________________