Ritz Cinema, Preston.
Ritz Cinema
Owners:  Palladium Cinema Company.
Architect:  George Edward Tonge FRIBA, of Southport.
Building contractor:  Levi Yates of Preston.
Building cost:    £45000.
Opening date:    Tuesday 23rd March 1937.
First film shown:  "Keep Fit" starring George Formby & Kay Walsh.
The Palladium Cinema Company engaged the Southport architect, George Edward Tonge FRIBA, to design this modern "Super" cinema on a site on Preston's Church Street. With build budget of £45000 local contractor Levi Yates of Regent Street commenced construction of this large building that was to hold 1650 seats between the stalls and balcony.
The auditorium ceiling had a featured a deep patterned border that was illuminated on external & internal edges that mimicked the line of the walls which enhanced the impression of expanse of the hall. Central within this ceiling feature were two large modern pendant houselight fittings. The bordered proscenium contained a large 40′ screen. The splay walls had small vertical framed ornate grill work that were illuminated.  The upper walls had series of horizontal border strips punctuated with horizontal framed  grill work.
The cinema was opened on Tuesday 23rd March 1937 to a capacity audience who watch the first movie, "Keep Fit" starring George Formby and Kay Walsh.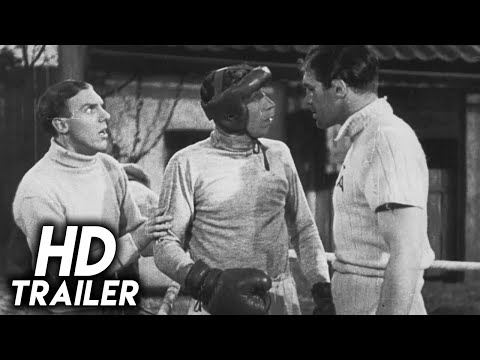 Click on the above frame to watch the original trailer for "KEEP FIT"
Throughout the heyday of cinema going in the 1940s the Ritz enjoyed substantial business, although despite introducing CinemaScope in the 1950s, admissions started to decline.
In the 1960s more than 25700 patrons packed the Ritz to watch "Dr No" starring 007, Sean Connery, during it's two week booking breaking house records for the cinema.
The Leeds based Star Cinema Group bought the Ritz in 1968 and carried out much needed refurbishments. However, the large single screen cinema was suffering badly with dwindling audiences. It was decided to close the cinema operation and converted the stalls area into a bingo hall. The balcony area was transformed into a nightclub with restaurant facilities with various leisure companies involved .
chestercinemas.co.uk