Picturehouse Cinema, Chester.
OPENING AUTUMN 2022
Picturehouse Cinemas are a group of 26 neighbourhood cinemas in the United Kingdom, operated by Picturehouse Cinemas Ltd.
Picturehouse is to be the operator of the new six-screen cinema within the major Chester Northgate development. Formed in 1989 to challenge the multiplex model, Picturehouse Cinemas own and operate cinemas across the UK – in places such as Bath, Brighton, Cambridge, Edinburgh, Liverpool, London, Oxford and York.
Owned by Cineworld, Picturehouse Cinemas seek to set themselves apart from their main multiplex competitors by incorporating café bars, restaurants and live events alongside traditional movie-going. The company pioneered live satellite cine-casts showing events from around the world and is now a leading UK distributor of event cinema content, including plays from Royal Shakespeare Company, Royal Opera House, National Theatre, Kenneth Branagh Live and many more.
Picturehouse Managing Director, Lyn Goleby, said: "We have wanted to operate a cinema in Chester for many years and this location in the heart of the city will give us a very central location to create a vibrant hub of film-related activity. Our programme will cover mainstream and world cinema and a wide range of cultural content. We very much look forward to opening and hope that Picturehouse will make a big contribution to the life of the city centre."
Click on the above frame to see what is instore at Picture House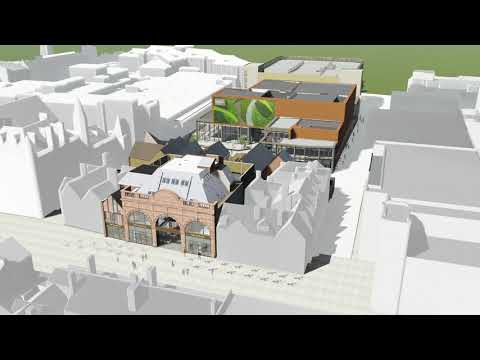 Click on the above frame for a fly through impression