About
chestercinemas.co.uk
The purpose of this website is to inform and assist in the educational research into cinema history, and present day operational methods, and to invite contributions of students and others. This site endeavours to protect, abide by, and acknowledge any material to the copyright holders.
www.chestercinemas.co.uk is based in Chester. It is a strictly non profit making site that is privately funded, and does not benefit from external funding, influence or sponsorship.
It's focus is to continually research, and refresh editorial by cinema historians, primarily – David A Ellis, Peter Davies, and Roger Shone. Contributions are also invited by Facebook group members who have particular interests in the subject matter of the history, and development of cinemas, together with photographs and videos tags, many from the unique archives collections of fellow cinema researcher ~ Roger Shone.
Featuring every cinema that has been in the Chester and the surrounding areas up to the present date, together with personal recollections, information on present and future developments and the latest technology used.
If you have enjoyed past and present trips to the movies, or were employed in cinemas, then this site is a must for you to visit again and again.
Send in your memories of these brilliant cinemas

 

~via

 our Contact page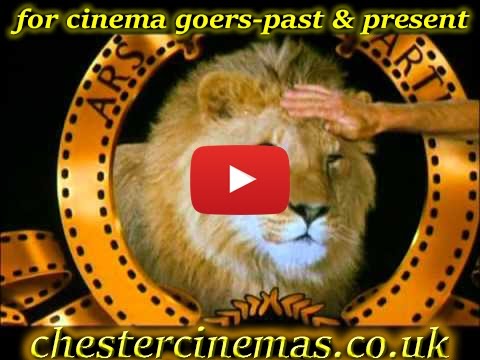 NOTICE OF COPYRIGHT  ~ chestercinemas.co.uk. is a strictly non profit website. Based in Chester, it's intention and purpose is to promote local and UK cinemas both past and present for educational research.  To provide such educational information on cinema history & operation.  Editorial, photographs, and moving images are covered by copyright by either chestercinemas, or under the terms and conditions of the copyright holders. Material on this site must not be used in any form, either in whole or edited versions without permission of the original copyright holder, or via the appropriate means of a third party arrangement.  Any proven claim on material unknowingly used being identified as copyright by the owner could be negotiated to include ownership embedded notice on the material on this site or taken down on request. Videos handled by third party terms and conditions applied on this site or taken down on request.