Craig Douglas
Click the arrow on the sound bar to listen in on CRAIG'S interview
David A Ellis writes~
*Did you want to be a singer from being a child?
I did sing quite a lot as a child. I had eight brothers and sisters and we listened to the radio. My mother had a good voice and my younger sister has a good one too. Yes, I always wanted to be a singer.
*Who in the music world did you like when you were growing up?
I mainly liked ballad singers including Perry Como, and Andy Williams. I also liked Elvis Presley.
*It was your agent Bunny Lewis who gave you the name Craig Douglas – why did he decide on that name?
Bunny saw the name outside a house in Scotland. As you know my real name is Terrance Perkins and at the time there were several Terrys, including Terry Dene, so that is one of the reasons why we changed it.
*It was Bunny talking to A &R man Dick Rowe that got you into recording wasn't it?
That's right, initially I came from the Isle of Weight and went to London. I had singing lessons and along came Bunny who at the time looked after The Mudlarks, Vera Lynn, Jimmy Young and several others. I went on to the pop programme Six Five Special, which was a live programme at five minutes past six. It went well so they offered me another half dozen. Bunny said if you have half a dozen you have got to make a record, and that is how I first started recording. I first recorded for Decca and then moved on to Top Rank records.
*Where were the Top Rank recording studios?
We used a private one out in Elstree and after that we recorded at Abbey Road.
*Your number one hit 'Only Sixteen' was recorded at Elstree was it?
No, that was recorded at Abbey Road and released through Top Rank.
*How old were you when you recorded it?
I was seventeen.
*Did you do the whistling on 'Only Sixteen'?
No, it was Mike Samms from the Mike Samms singers. They did the backing.
*Who was the arranger on 'Only Sixteen'?
It was musical Director Harry Robinson.
*Out of all your recordings Craig, have you a favourite one?
One or two of the B-sides were favourites. Another song I like, which Mike Samms was also on was 'Heart of a Teenage Girl'. There are very nice changes of key on it. Obviously I have great affinity with 'Only Sixteen' because it went to number one.
*Was that your only number one?
Yes, I had four, would you believe, number nines.
*Did you sometimes choose what you wanted to record or did you have no say in the matter?
Well, I had half a say. I would take Bunny's advice because he had been in the business for a long time and at the time I was eighteen, nineteen years of age.
*How did you get the part in the film 'It's Trad Dad' and did you make any films after that?
I did a film after that with Michael Winner, but only played a small part, singing in a nightclub. I got 'It's Trad Dad' because the director Dick Lester had seen me in cabaret in London's West End. He said he was making a film, which included a boy and a girl falling in love. I starred in that with Helen Shapiro. The American artistes were filmed in America and the British ones in England. I shot my scenes at Pinewood, which only took around three weeks.
*Are you still touring for most of the year?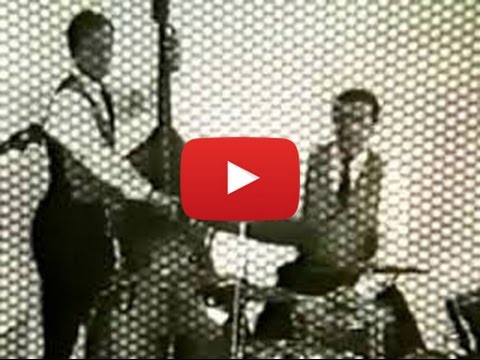 Yes, I'm celebrating my 50th year this year. I'm doing all sorts of things.
*You have been working constantly since you started in the business have you?
Yes I have. I have been to various parts of the world with my act including Australia several times. I have done a number of cruises and over twenty pantomimes, which are great fun because you are working with a company as opposed to doing cabaret and working on your own. I've done a bit of everything and still enjoying it. The day I don't I'll get out of it.
*Which big names have you worked with – I suppose they are numerous?
Oh yes, I have worked on the same bill with several big names including Nat King Cole, Edith Piaf and Petula Clarke, who is a very dear friend. I took over from singer Billy Ekstien when he was appearing in Hong Kong.
*Do you intend to retire in the near future?
Not until they stop calling.
THANK YOU CRAIG.
David A Ellis
chestercinemas.co.uk